Cremation Urn for Ashes
Umutima Heart Keepsake Ashes Urn
Regular price
Sale price
$83.00 USD
Unit price
per
Sale
Sold out
Heart keepsake cremation ashes urn with stand
The Umutima keepsake is a beautiful cremation urn with enough capacity to hold a pet, an infant or small child's ashes remains, up to about two years old. It also makes a wonderful keepsake to hold a portion of an adult loved one's ashes.

The Umutima heart keepsake urn for ashes has a gorgeous pearlescent crimson pink finish to provide a serene memorial for the deceased's cremation ashes.
Approximately 4in/10cm in width and height
Holds 15cu-in/240ml ashes capacity
Share the ashes amongst family so each can hold a memory
Stand included
The volume of ashes is determined by the height of the deceased. We understand this is a tremendously difficult time and recommend if you are unsure of the size, to purchase a larger adult urn.
Share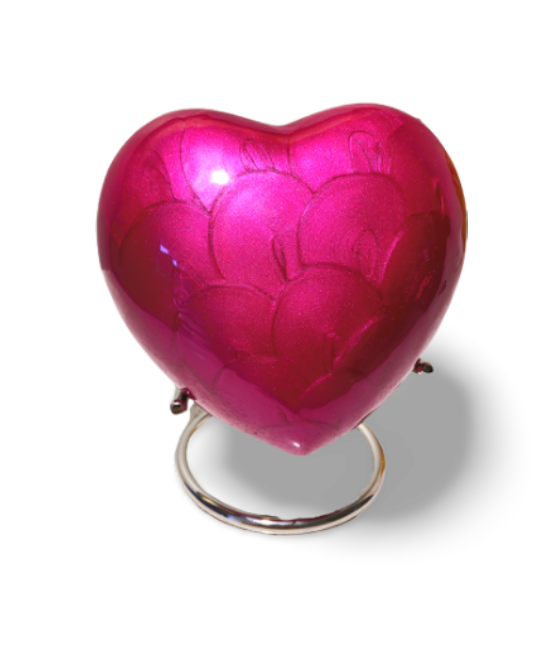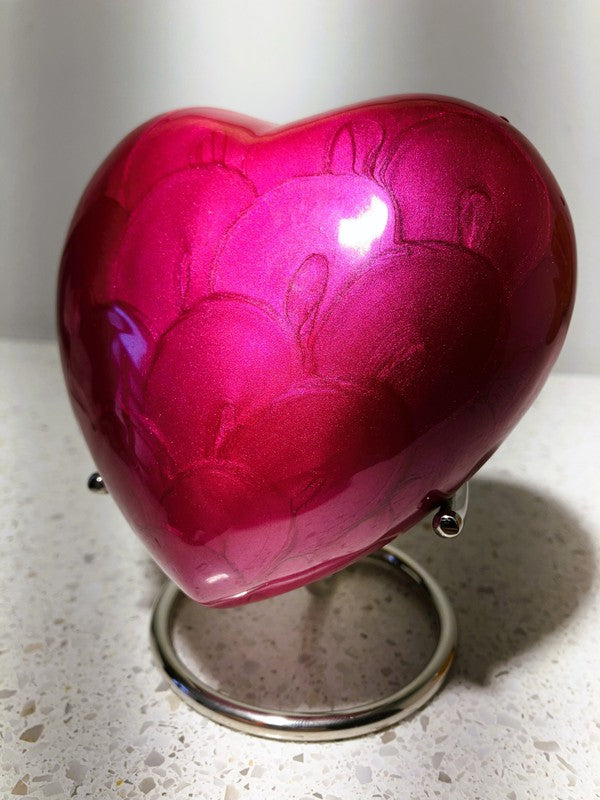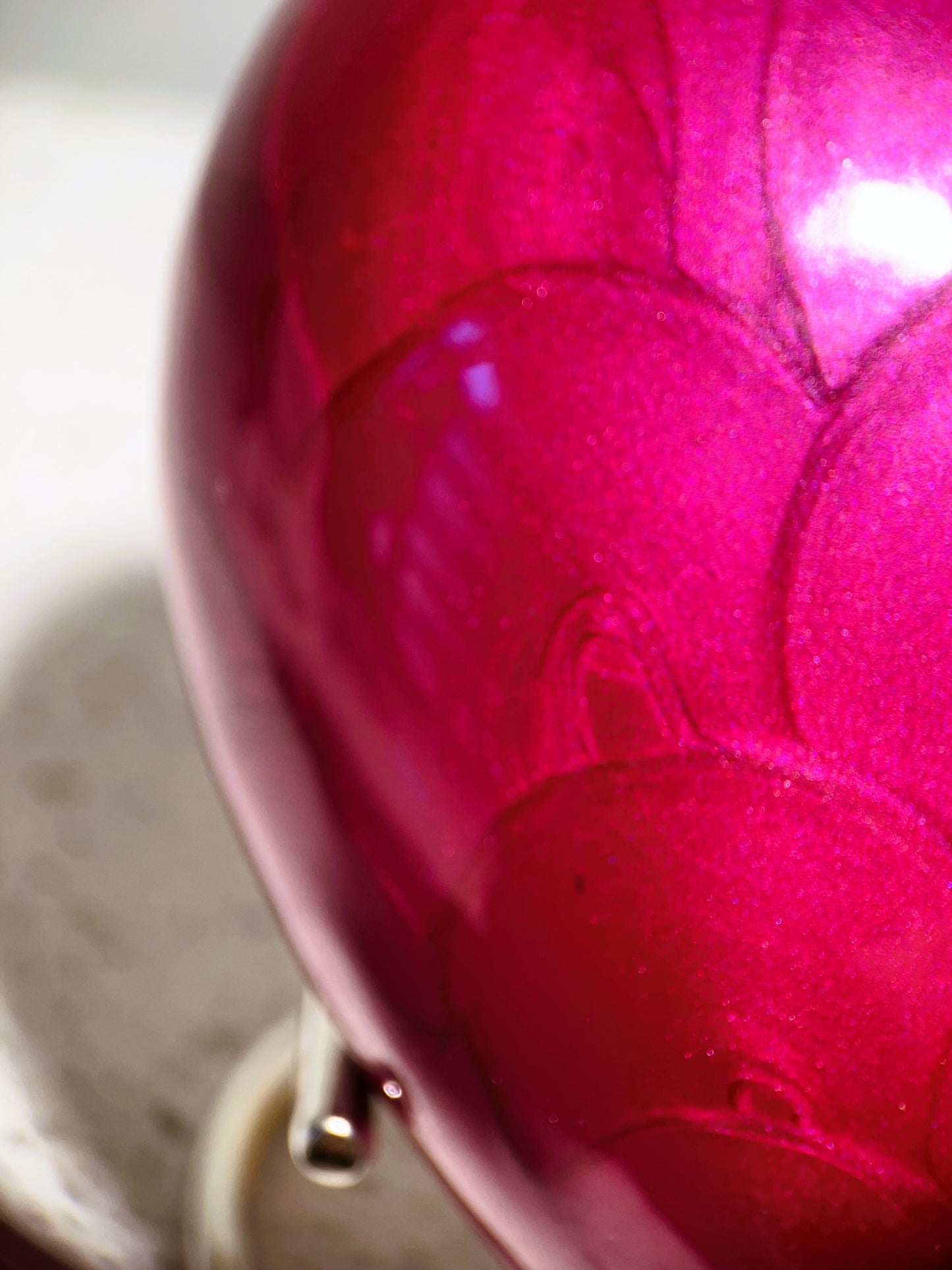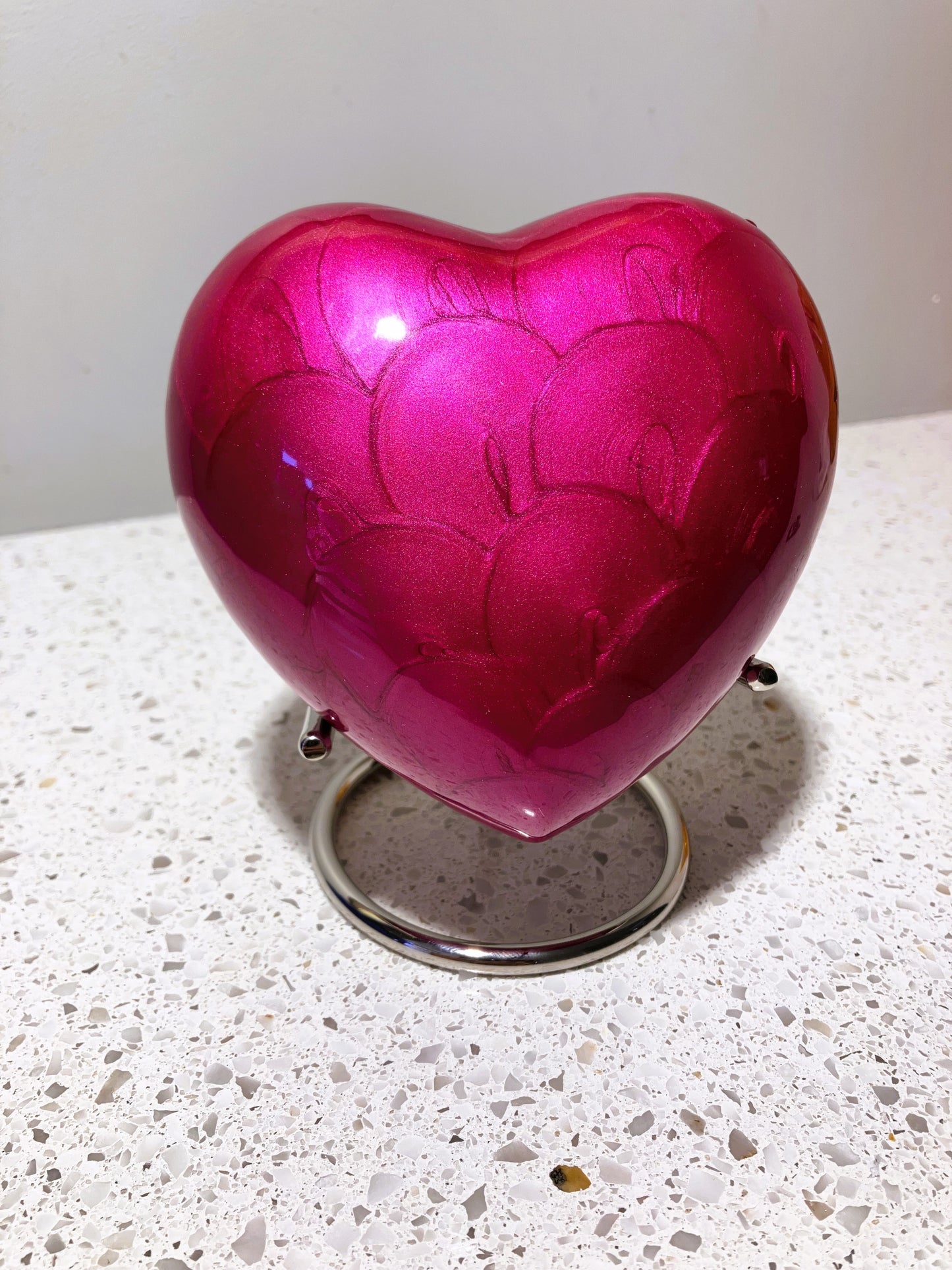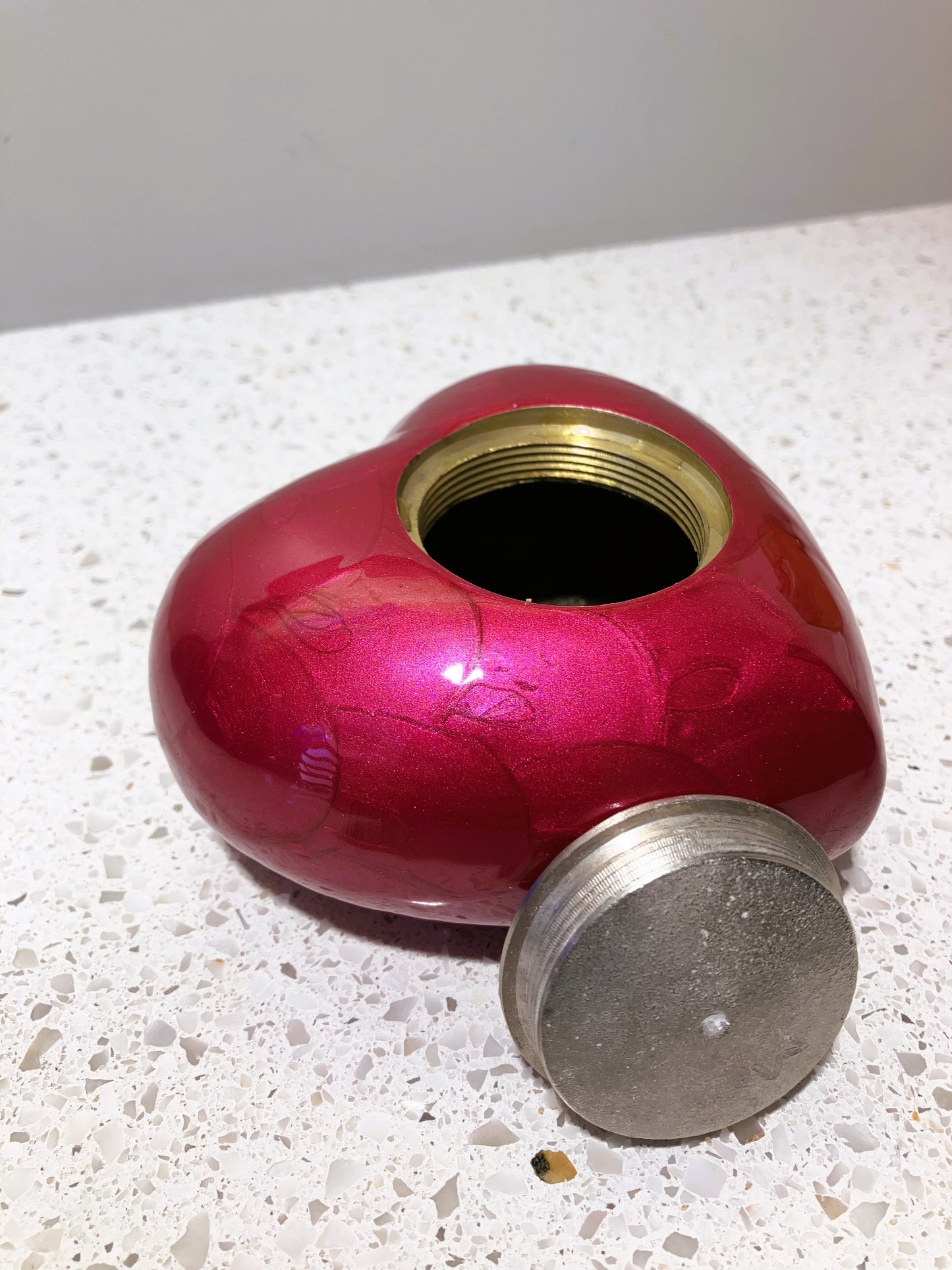 Absolutely beautiful
True to the pictures and the write up. Such a stunning peace!! Great quality and very speedy delivery.
Thank you so much, Jodie! We're happy that you're pleased with the product and service.
Umutima Heart Keepsake Ashes Urn?
Thank you so much its perfect for our lil angel girl
we love it so much will recommend it to everyone
We're delighted that you're happy with the product. Thanks, Mary.
Beautiful urns
I was pleasantly surprised when I received my cremation urns. They arrived earlier than expected and are of excellent quality. They look exactly as pictured and are beautifully made. Thank you for a great quality product at a reasonable price.
We're happy that you're pleased with the product. Thanks, Janelle!