Cremation Urn for Ashes
Sarang Adult Ashes Urn
Regular price
$192.00 USD
Regular price
Sale price
$192.00 USD
Unit price
per
Sale
Sold out
A beautiful cremation urn with enough capacity to hold an adult's ashes remains.
This ashes urn is made from high-quality engraved brass, which gives it durability, substance and weight, while also being affordable and dignified.
Our Sarang cremation urn for ashes is perfect to commemorate your loved one, especially those who loved their roses.
You can be assured this urn will be well-made, yet will not break the bank.
The top-opening threaded lid makes it easy to place their ashes inside, keeping them secure and safe.
Choose a design that is perfect for honouring your loved one. With a variety of choices available, you can find the perfect urn to reflect their unique personality and style.
Pick the perfect cremation urn for your loved one. We offer a selection of sizes to match their unique personality and legacy, ensuring they will be remembered in style. Here are some hints on
how to choose the right size cremation urn
Share
Size

3.0 Litre 25cm | 180cu 10"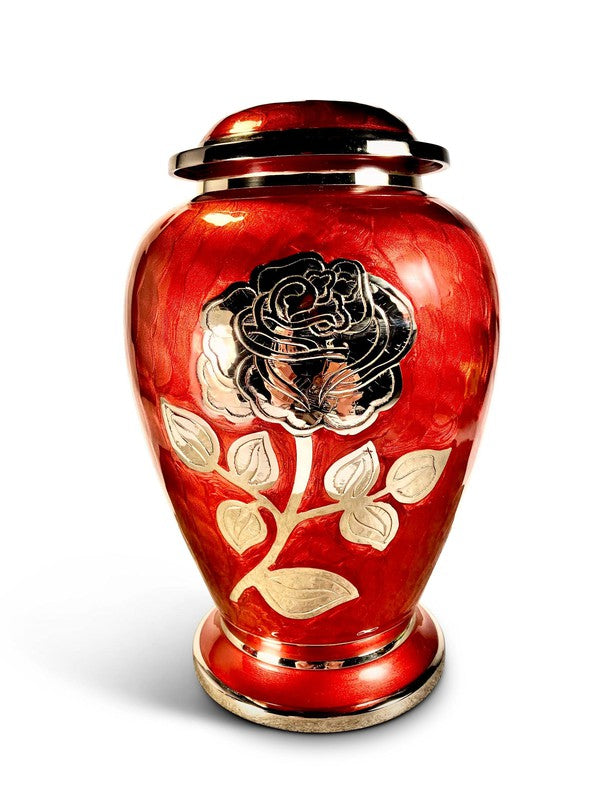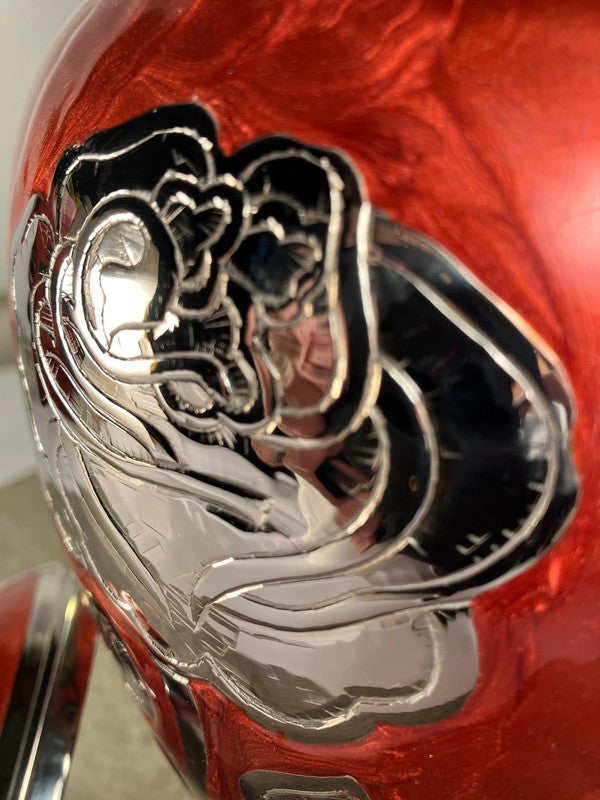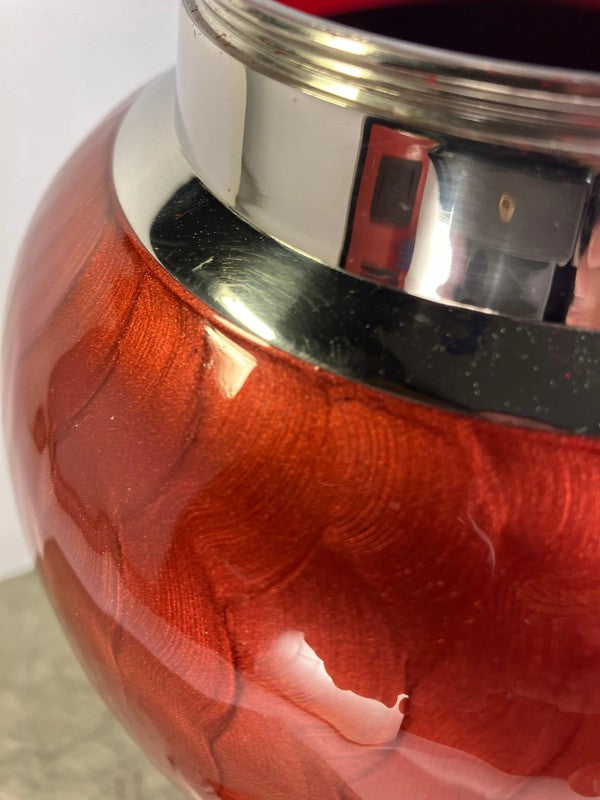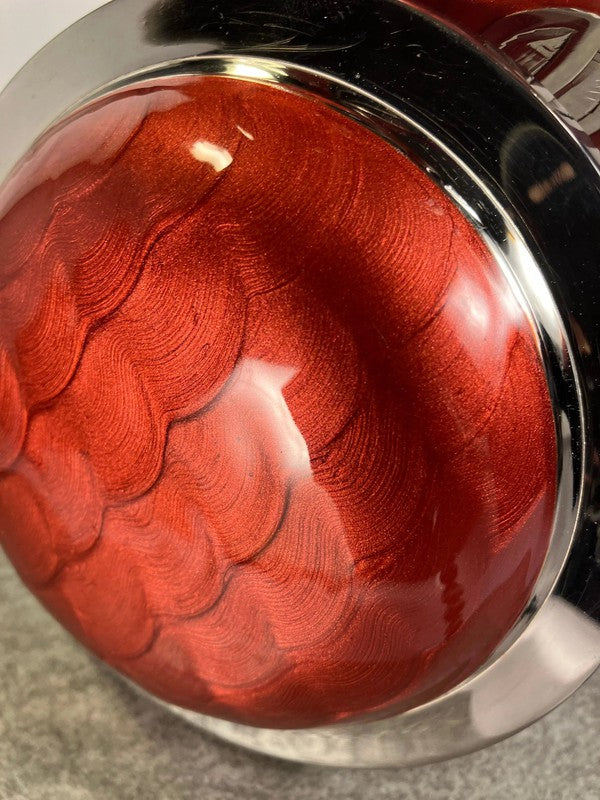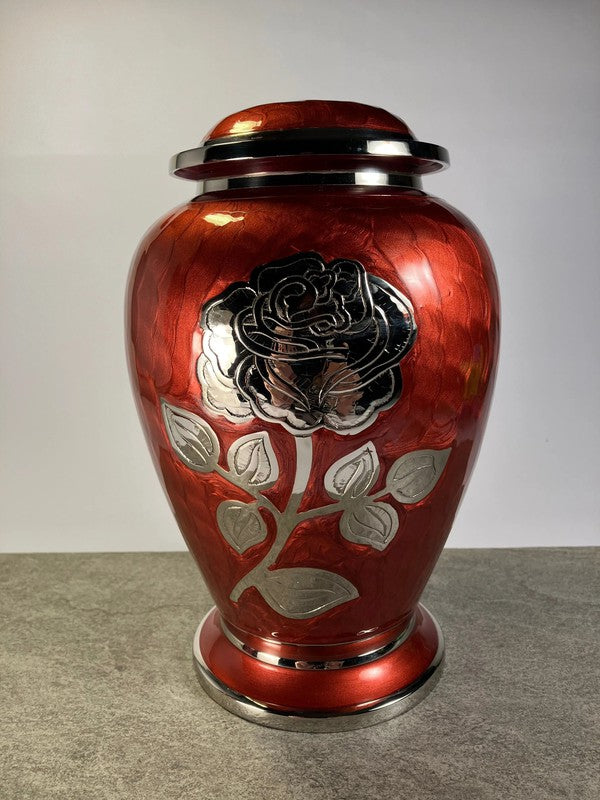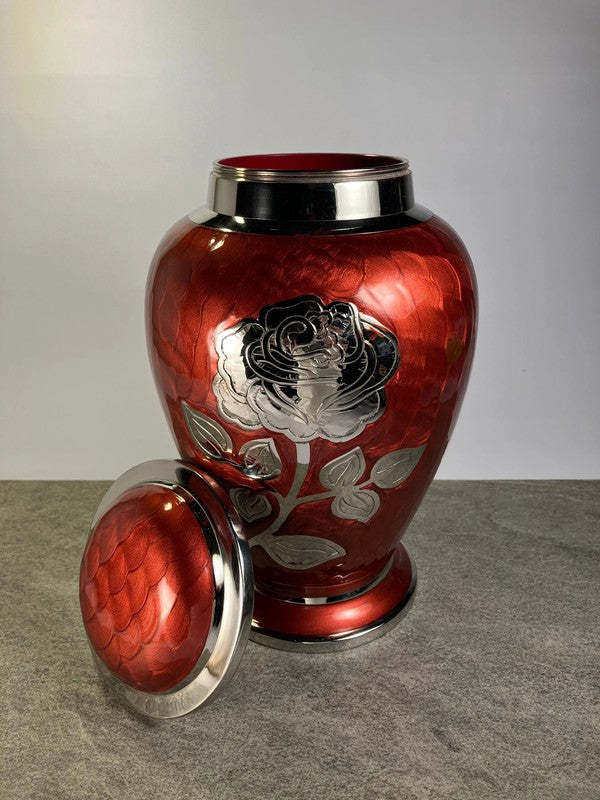 Glenda urn
Thank you for a beautiful product it did justice for my mum and so quick I ordered it on Tuesday it was delivered on the Sunday every one thought how beautiful it was I will be having the butterfly 🦋 one when I pass as I have left that in my wished
Thank you so much, Wendy. We're glad that you're pleased with the product and pretty sure your mum will love it as her final resting place.
Sarang Adult Ashes Urn
Very beautiful and unique with lovely rose, Excellent quality and very pleased with my purchases.
Thanks so much for your awesome feedback, Sue. We're thrilled that you're pleased with the product.
A perfect fit !
My Mum was a unique individual. Strong and a lover of roses . The urn you supplied was perfect, beautiful, unique & with a lovely rose .
I think Mum would approve !
Thank you so much, Kerri! We're happy that you're pleased with the product. We're definitely sure your mum would approve it.
Sarang Adult Ashes Urn
Excellent quality urn, looks terrific my wife loves it, competitively priced, delivered quickly in nice felt bag, well packaged to prevent transit damage. Excellent company to deal with, this is our second urn purchase, no hesitation in recommending this company to others.
We're really pleased to help again, Gordon, and thanks for this fantastic review.
Red & Rose Urn
I'm very pleased with my purchase it suits my daughter to a T. She loved red & would draw beautiful pictures of roses. Will be treasured & admired forever. My purchase was handled personally & professionally. Thank you 💜
We truly apprecaite this lovely review , Tracey. Thanks so much and we're glad we could assist with providing this memorial to your daughter.