Cremation Urn for Ashes
Rakkaus Pet Ashes Urn
Regular price
Sale price
$46.00 USD
Unit price
per
Sale
Sold out
Pet or keepsake ashes cremation urn
A gorgeous cremation urn with 150ml/9 cu-in of capacity to hold a small pet's ashes remains.
The Rakkaus keepsake pet urn for ashes has a gorgeous paw print motif design and a striking polished aluminium finish.
For larger pets, you may wish to use this ashes urn to hold some remains, then scatter the remainder in their favourite play area. Many customers will use these to share a loved one's ashes with family members. 
The top of the urn is tightly sealed with a screw-on lid to keep the ashes safe and secure.
They are engravable if you wish to customize yourself after purchase. 
Share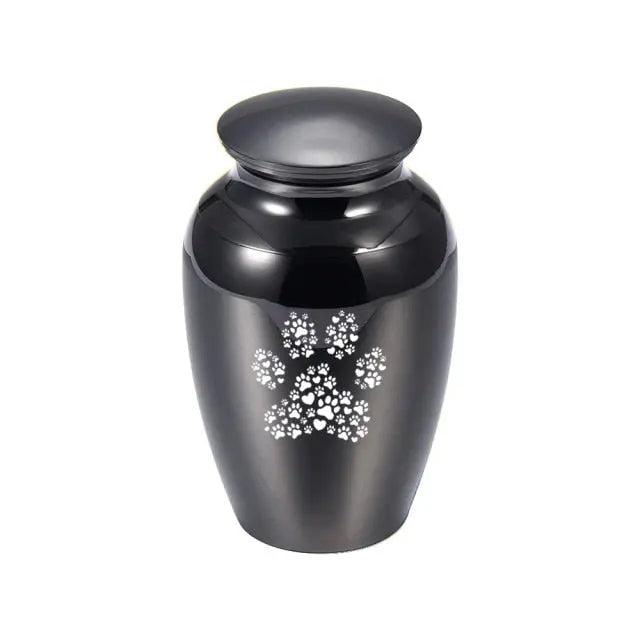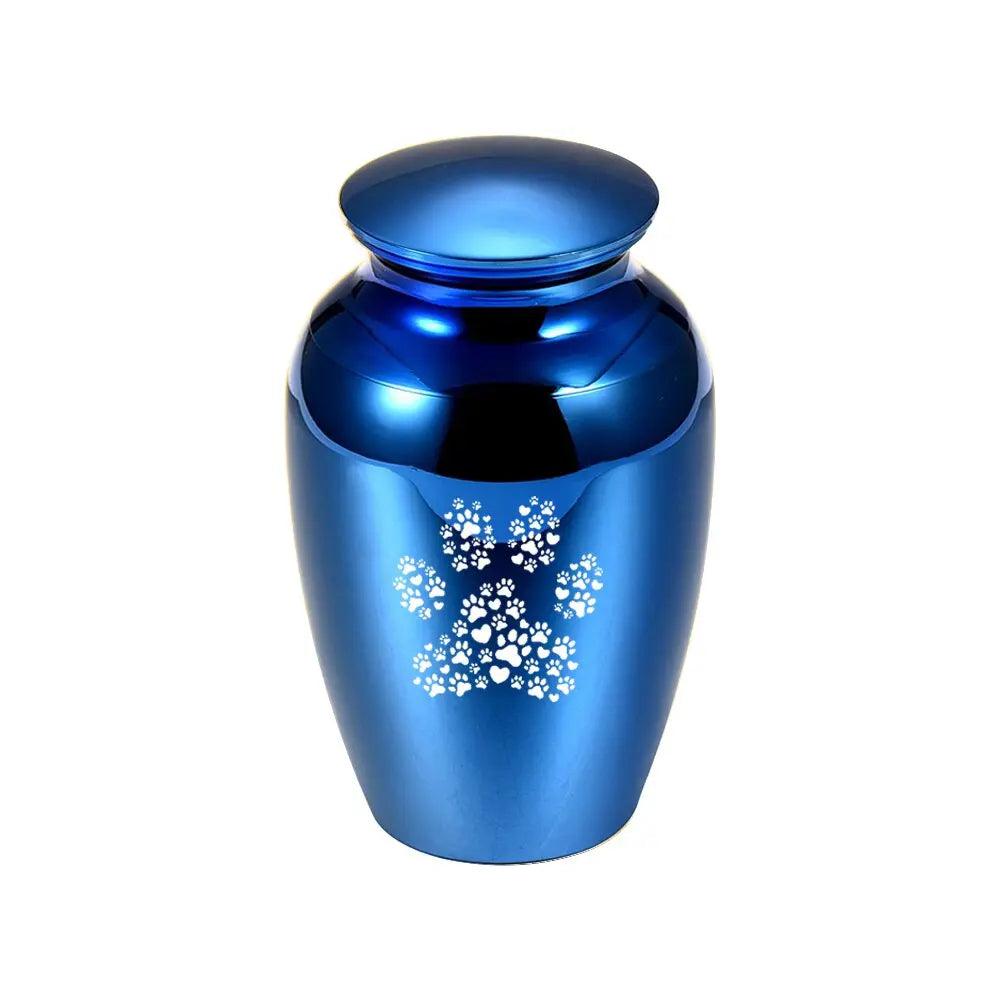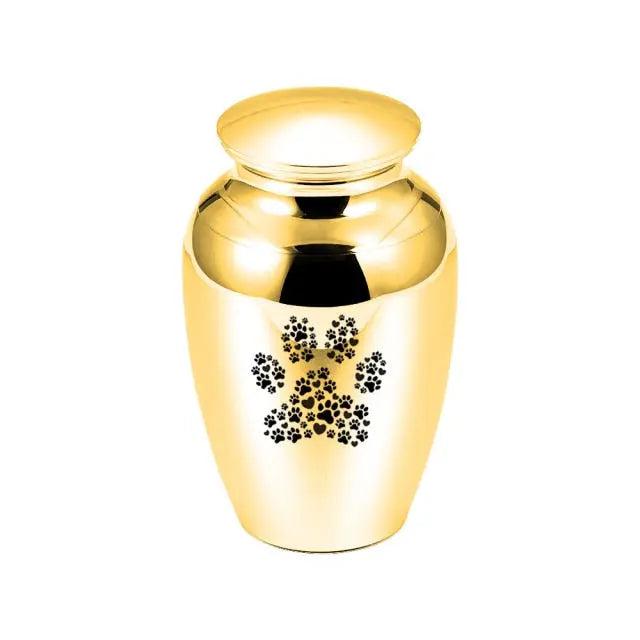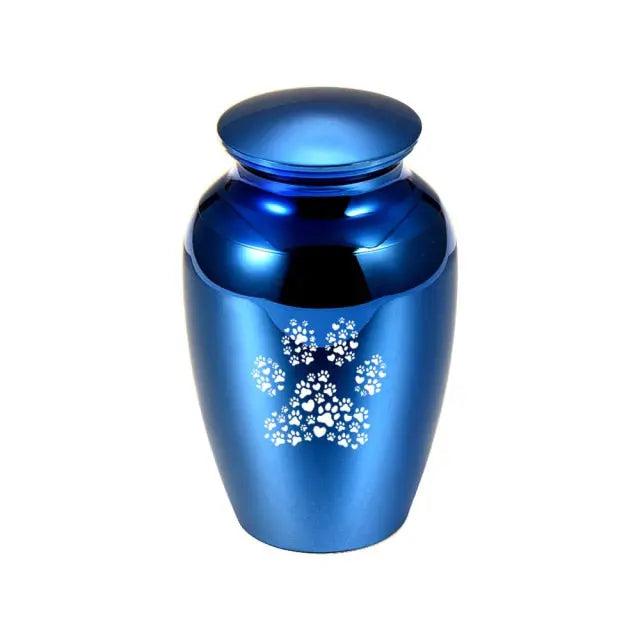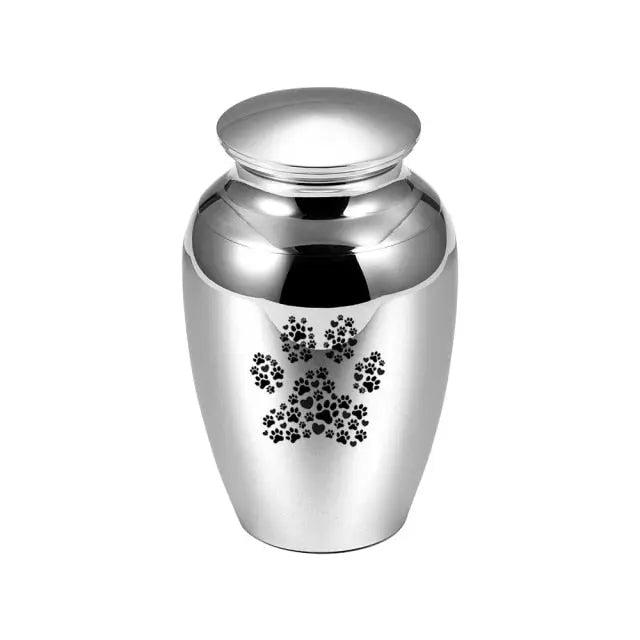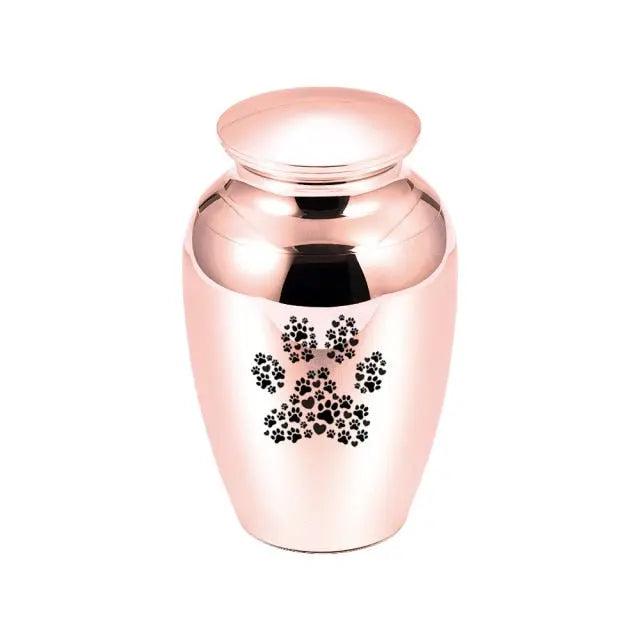 Read the description thoroughly
I really wish I read the size of this urn, I paid $75 for a teeny tiny urn that won't even fit 1/4 of my dog in it. I'll have to buy another urn for my little staffy.
Wasted money because I didn't read the description properly.
Firstly, we want to express our gratitude for choosing us, especially during what we understand is a challenging time for you.
We understand that sometimes, a product might not meet your expectations. We encourage our customers to review product descriptions and policies, but we're here to assist you with a return and refund. To initiate a return, please ensure your item is largely unused, in its original packaging, and in the same condition you received it. Once it meets these requirements, you can return it to the following address and provide us with the return tracking number:
Cremation Urns
PO Box 2017, Churchlands
WA, 6018, Australia
We've also sent you a follow-up email to ensure you have all the support you need for the return process. Your satisfaction is our priority, and we're here to assist you every step of the way.
A beautiful little tribute
We needed to find an appropriate tribute urn for our little Ella, after such a heartbreaking loss and chaotic internet search all we could find was really large urns/ boxes or tacky small ones. Finally we came across a pretty little rose gold urn which was absolutely perfect.
Thank you Rakkaus Pet Ashes Urn for thinking of our smaller pets without losing any of the respectful details that appeared on many sites.
That's a really lovely review and we are so glad you put in such detail, it's so appreciated, thanks Cindy