Cremation Urn for Ashes
Maisha Adult Ashes Urn
Regular price
$217.00 USD
Regular price
Sale price
$217.00 USD
Unit price
per
Sale
Sold out
A beautiful cremation urn with enough capacity to hold an adult's ashes remains.
Our Maisha ashes cremation urn has a Christian motif that is perfect to commemorate your loved one.
The Maisha urn for ashes is a premium urn made from high-quality brass, which gives it weight and the highest degree of durability, while also being discerning and dignified.
It is handmade with a beautiful engraved cross and laurel design. You can be assured this urn will be well-made, yet will not break the bank.
The top-opening threaded lid makes it easy to place their ashes inside, keeping them secure and safe.
Choose a design that is perfect for honouring your loved one. With a variety of choices available, you can find the perfect urn to reflect their unique personality and style.
Making the right size selection for a cremation urn is essential to ensure it dignifies and honors your loved one. Careful thought should be given when considering
how to choose the right size cremation urn
to ensure you have an appropriate sized vessel that comfortably contains their ashes.
Share
Size

10" - 180cu-in | 25cm - 3L or 8" - 140cu-in | 20cm - 2.4L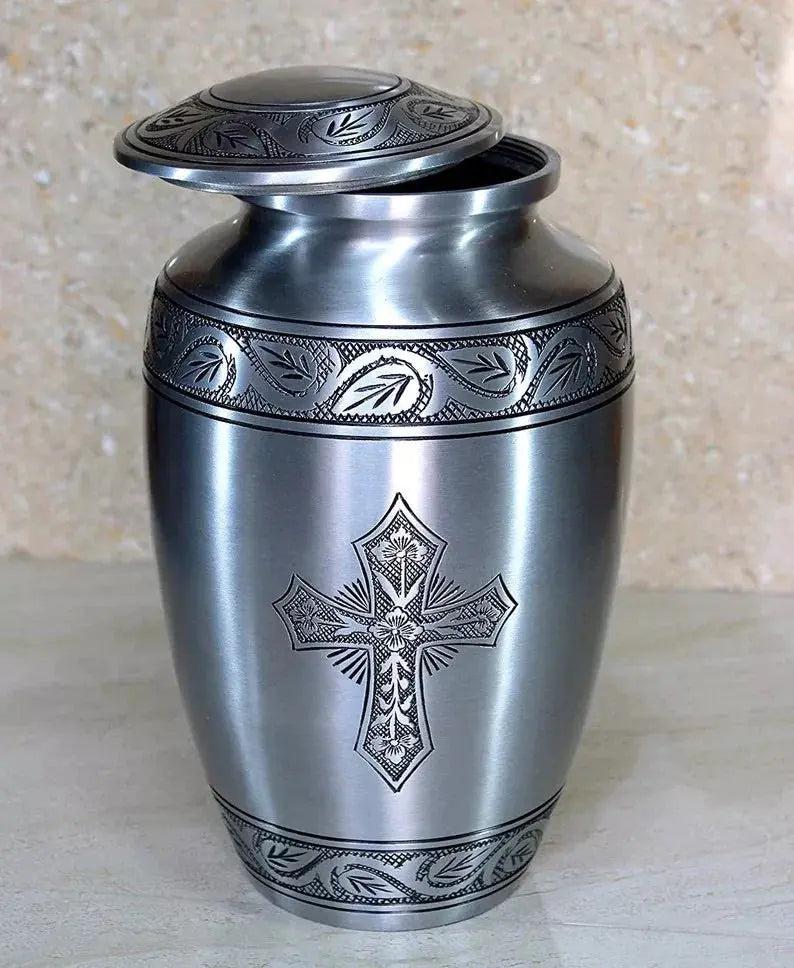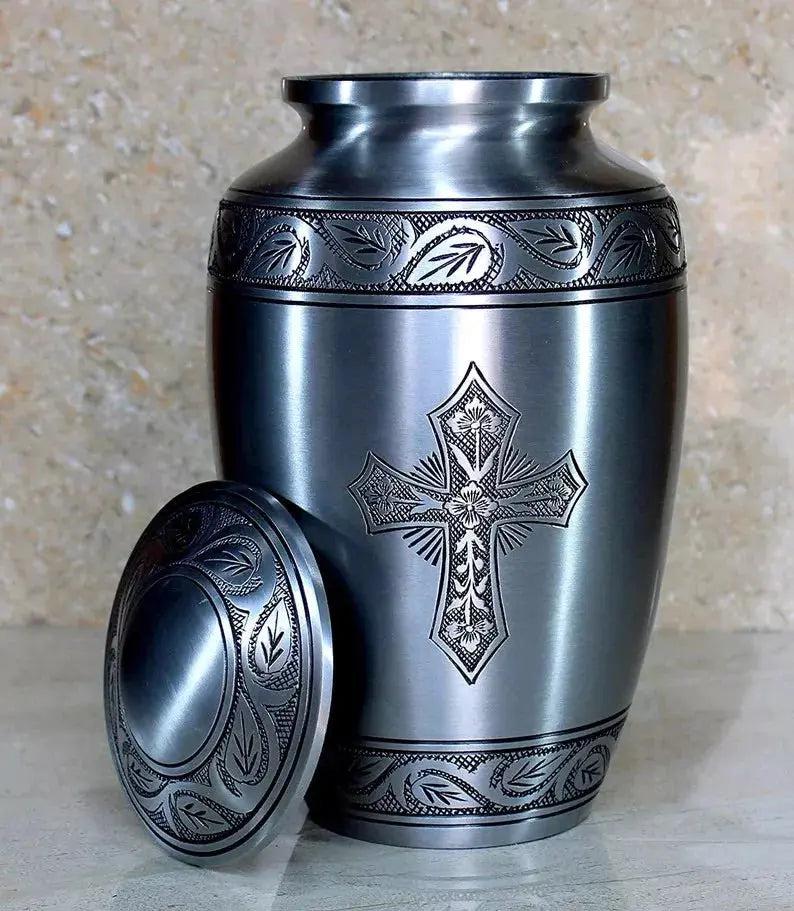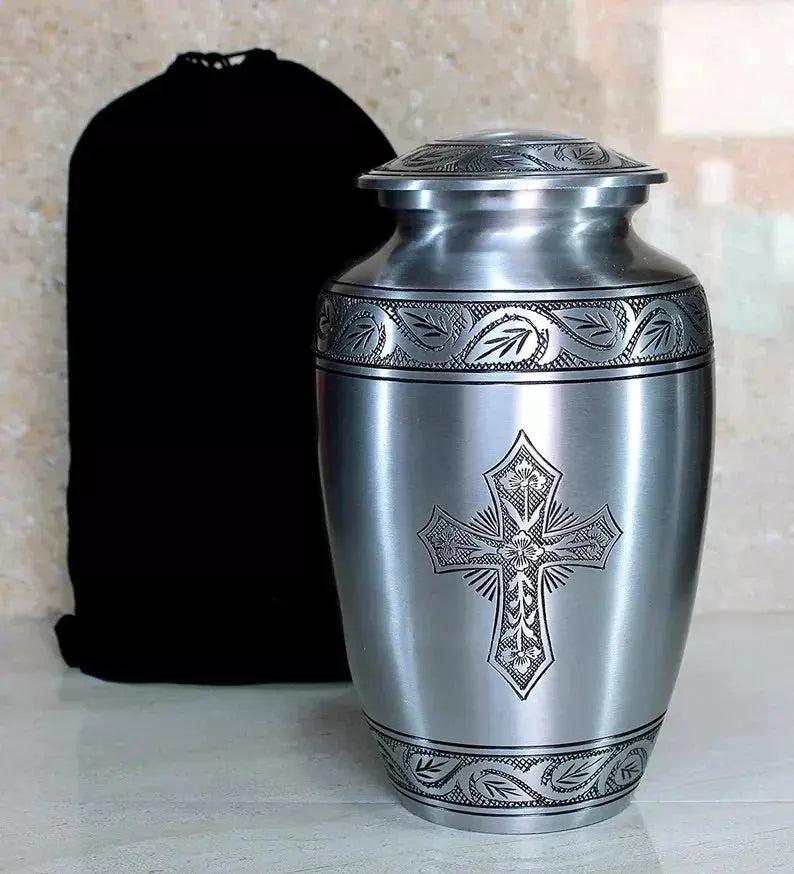 Urn
Beautiful and I am sure my husband would have loved it.it was just a little small to put all his ashes in. Beautiful work. Thank you.
Thanks Ruth, we really apprecaite your feedback on this.