Cremation Urn for Ashes
Kunaka Pet or Keepsake Cremation Ashes Urn
Regular price
$119.00 USD
Sale price
$83.00 USD
Unit price
per
Sale
Sold out
Ceramic cremation ashes urn for pet, keepsake or child's ashes
The Kunaka cremation urn is a beautifully crafted ceramic urn, perfect for holding the ashes of a loved one.
The Kunaka urn for ashes has a stunning aquatic blue pattern, is elegantly understated and signifies peace and stillness.
high-quality ceramic glaze
650mL/40cu capacity
non-woven cloth sealed lid to keep the ashes safe and moisture free
With enough capacity to hold the remains of a pet, infant or small child, this urn is a beautiful way to commemorate your loved one.
The volume of ashes is determined by the height of the deceased. We understand this is a tremendously difficult time and recommend if you are unsure of the size, to purchase a larger adult urn.
Share
Size

650mL/40cu 13x12cm/5.0x4.7in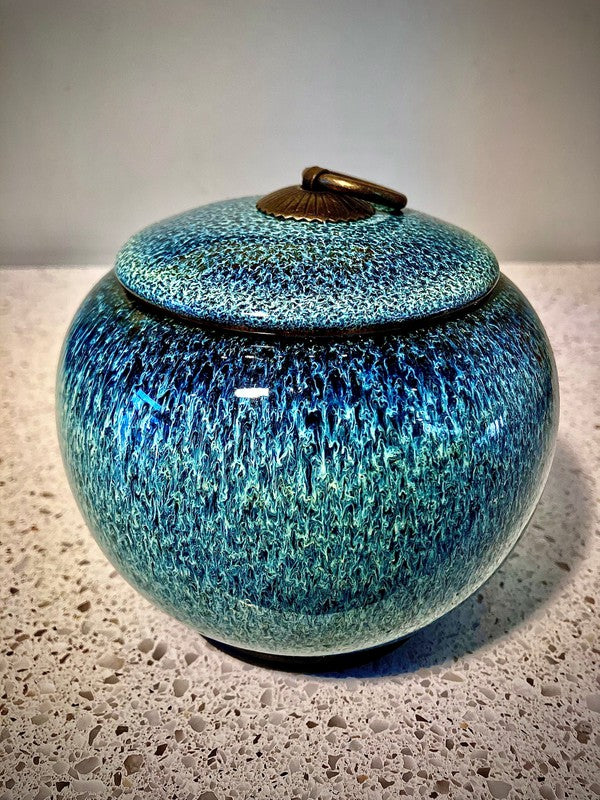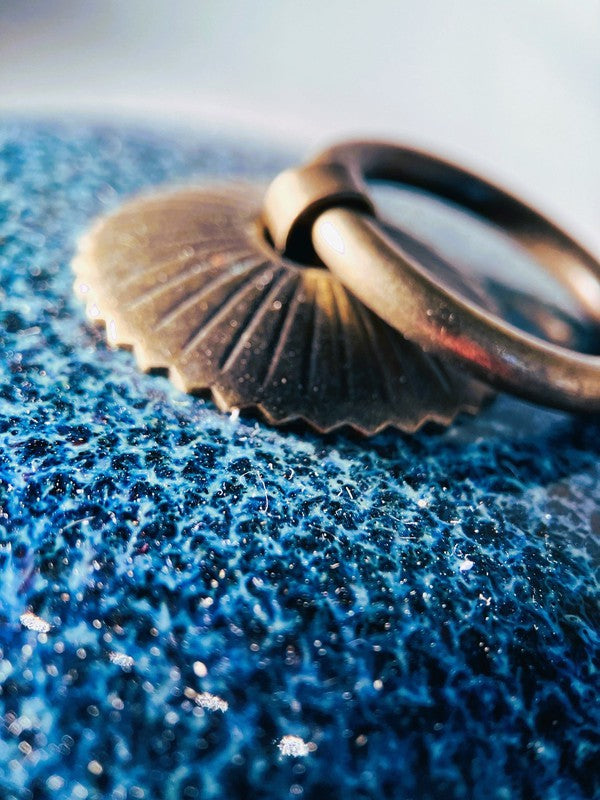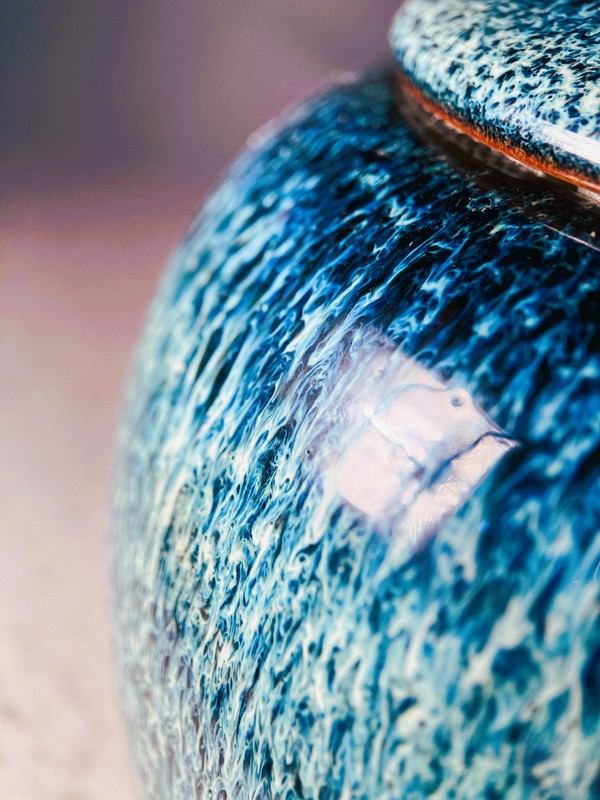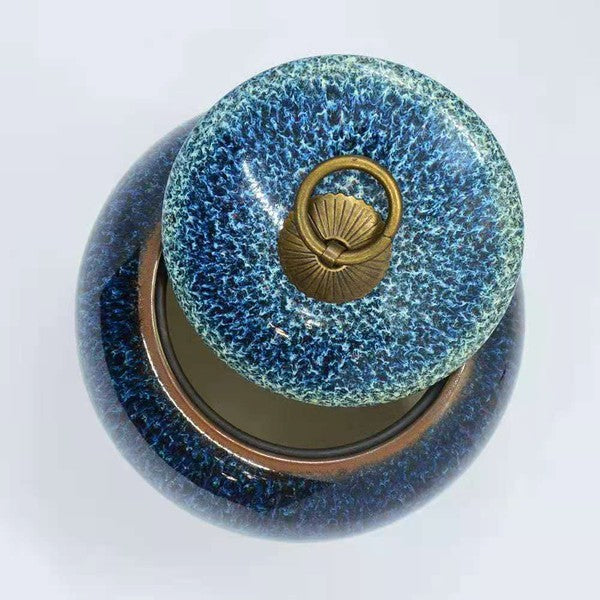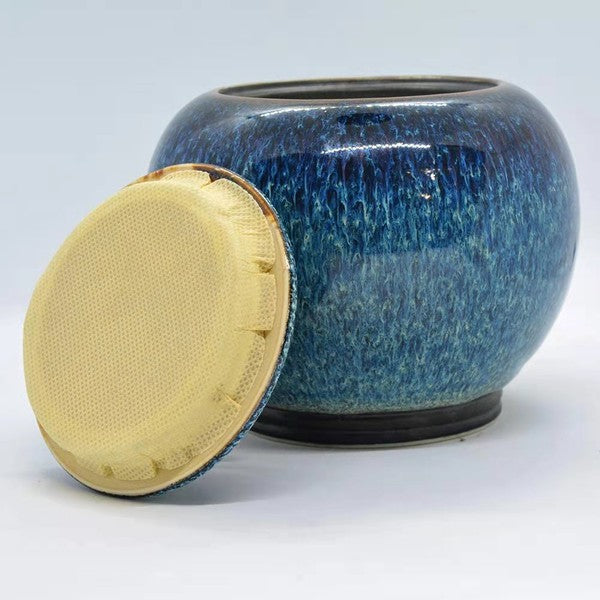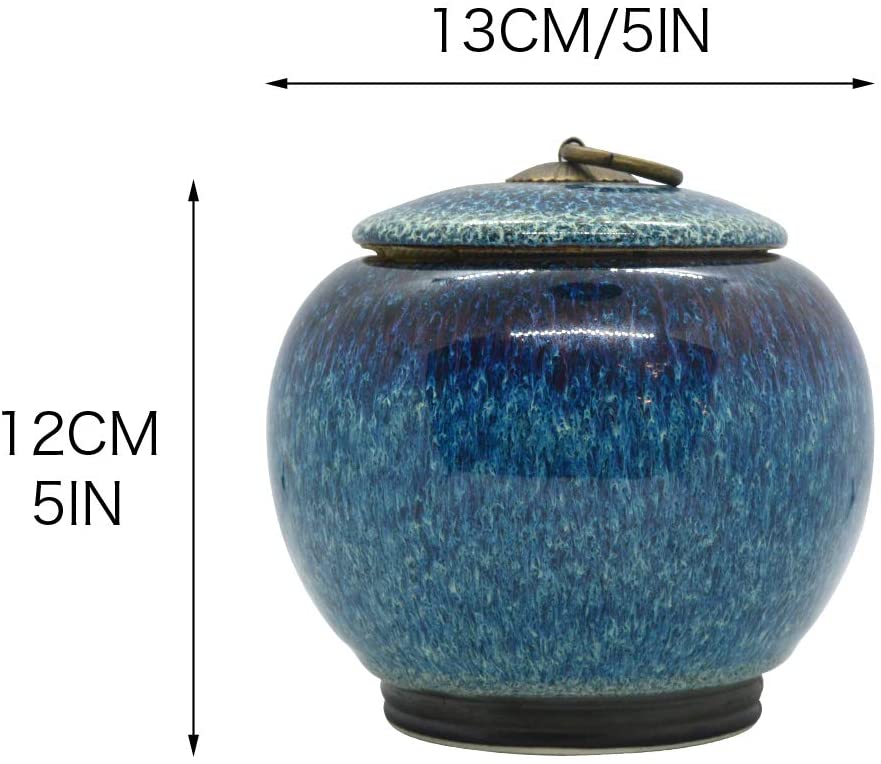 Perfect Urn
Just what I wanted. I didn't realize the item shipped from Australia, but it arrived rather quickly, and was just as described.
We're glad that you're pleased with the product and service. Thank you so much, Melissa.
Perfect urn
Beautiful urn, colour, materials, size. Knew it was the right one straight away. Absolutely love it for my beautiful, naughty boy (cat) Pedro.
Perfect! We're happy that you love the urn for Pedro. Thanks, Andrea.
Just Right (Perfect) 👌
I made the right choice for my much loved little man to be with us always. This urn is truly beautiful with gorgeous colours of blue through it. My adult kids & myself are really happy with "Bambi's@ resting place 🫶 Thank you 🙏🏻
We're so happy that you love the product, Kathy. Thank you
Perfect
A beautiful urn, I love it ❤️
We're happy that you love the product, Shannon. Thanks!
Absolutely beautiful urn!
I am very happy with the urn I purchased. It is every bit as beautiful as the one I had seen online. Thank you!
We're so happy that you're pleased with the product. Thanks, Susan!