Cremation Urn for Ashes
Favori Pet Ashes Urn
Regular price
Sale price
$49.00 USD
Unit price
per
Sale
Sold out
Pet or keepsake ashes cremation urn
A gorgeous cremation urn for ashes with enough capacity to hold a larger pet's ashes remains, with almost 2L/122 cu-in of capacity. It also has space for a photo to keep those memories alive. 
The timber of the Favori pet urn is high-quality, without burs and has a natural, polished texture.
For larger pets, you may wish to use this ashes urn to hold some remains, then scatter the remainder in their favourite play area.
The top of the urn is sealed with a sliding wooden lid, is moisture-proof and can store ashes safely.
Share
Size

16.00X11.00X11.00cm/6.29X4.32X4.32inch (2L/122cuin)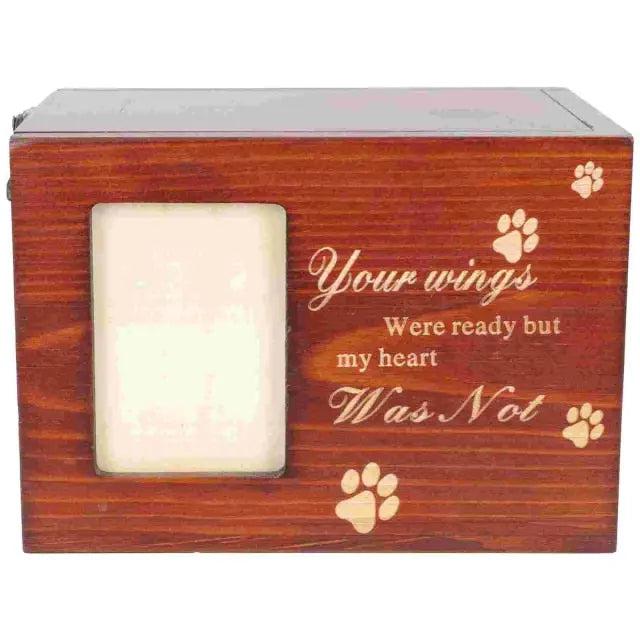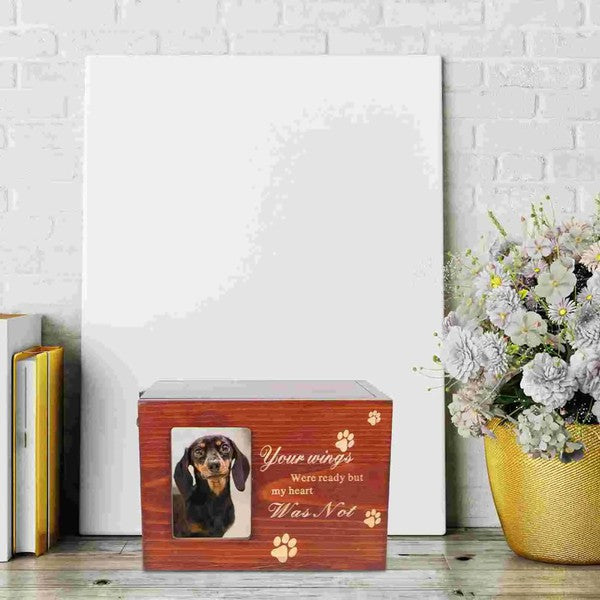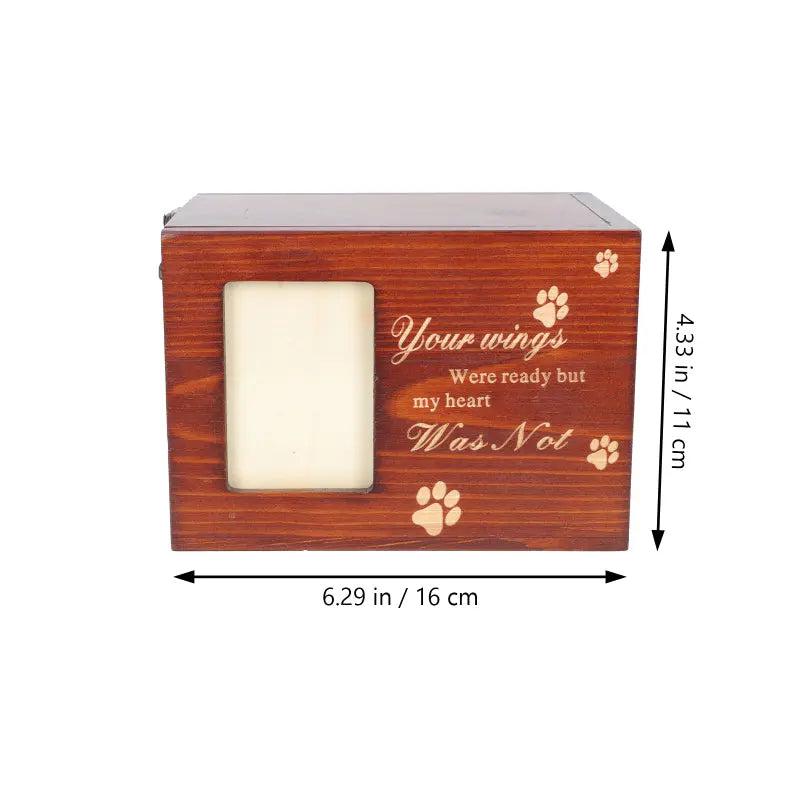 Just right
This is a very beautiful product, and attention to detail is high.
A bigger size option would be a bonus.
We appreciate your feedback so much, Stuart. We've also forwarded it to our manufacturing team for review.
Wooden pet ashes urn
We looked everywhere for the right urn for our beloved red cloud kelpie , Jessie .
After seeing this one ,we knew we picked the right one . You can put a photo in the front and the words are beautiful 🩷🩷
Thank you so much
We're thrilled that you're pleased with the product. Thanks for the feedback, Carol.
Wings were ready.
Lovely saying on the box which was exactly how we were feeling about our dog. His ashes fit beautifully inside with a small insert for a photo. Really happy with the overall appearance of it.
Hi Jenny, that's lovely to hear and so glad our little message helped.
Hazel's Resting Place
We had Hazel for 14 years, such a beautiful dog-the best. never to be forgotten. Very sad time. The inscription on the urn said it all. Very happy with the urn , very well made. Came in a very short time, after ordering on line. Thankyou
Hi Rosie, it makes us feel very pleased to know we had a small part to play in honouring Hazel, thanks for the feedback, it means a great deal.