Cremation Urn for Ashes
Corazon Adult Ashes Urn
Regular price
$174.00 USD
Regular price
Sale price
$174.00 USD
Unit price
per
Sale
Sold out
A beautiful cremation urn with enough capacity to hold an adult's ashes remains.
Our Corazon ashes cremation urn is perfect to commemorate your loved one.
This urn for ashes is also a larger size to hold more ashes for those who need this capacity, while also being discerning and dignified.
The urn's capacity allows for a dignified storage of more ashes, without compromising on design.
Featuring a remarkably detailed craftsmanship with exquisite attention to each detail, the Corazon Adult Ashes Urn is designed with a timelessly beautiful heart motif to create a treasured piece.
Handmade with a sweet and elegant love heart design 
More capacity at 3.5L (30cm) | 213cu-in (11.5 in)
Sturdy aluminum giving the urn reduced weight without compromising strength
You can be assured this urn will be well-made, yet will not break the bank.

The top-opening threaded lid makes it easy to place their ashes inside, keeping them secure and safe.
Choose a design that is perfect for honouring your loved one. With a variety of choices available, you can find the perfect urn to reflect their unique personality and style.
Making the right size selection for a cremation urn is essential to ensure it dignifies and honors your loved one. Careful thought should be given when considering
how to choose the right size cremation urn
to ensure you have an appropriate sized vessel that comfortably contains their ashes.
Share
Size

3.5L (30cm) | 213cu-in (11.5 in)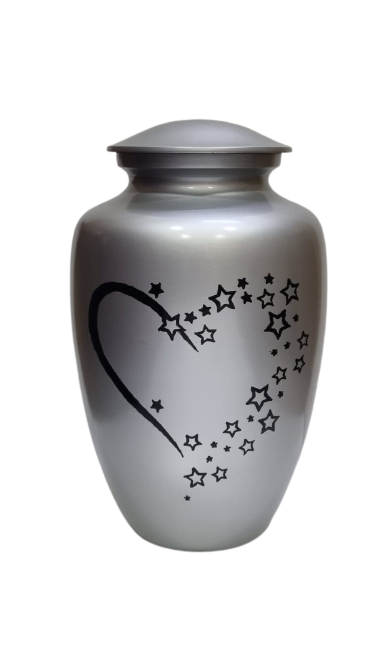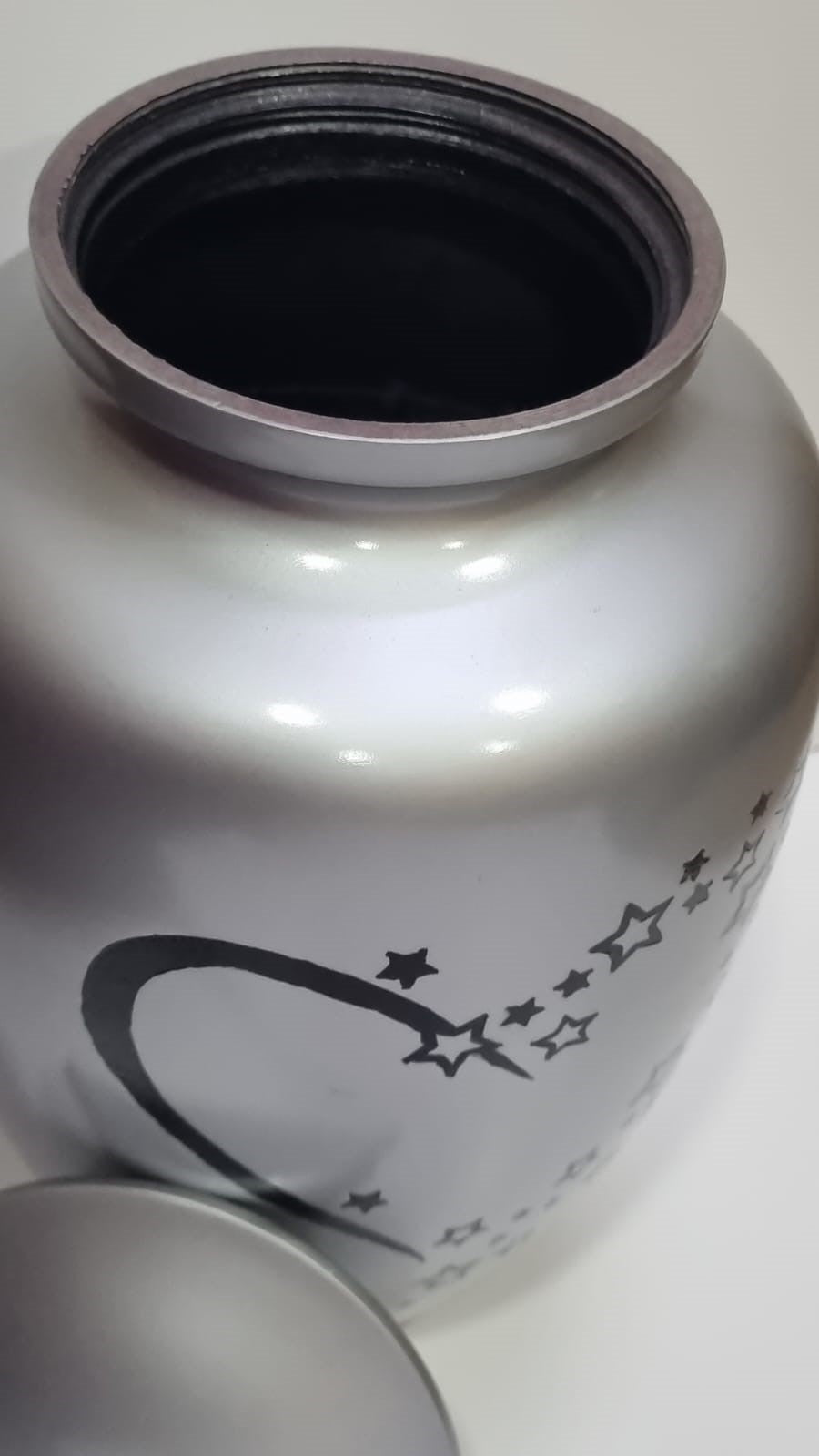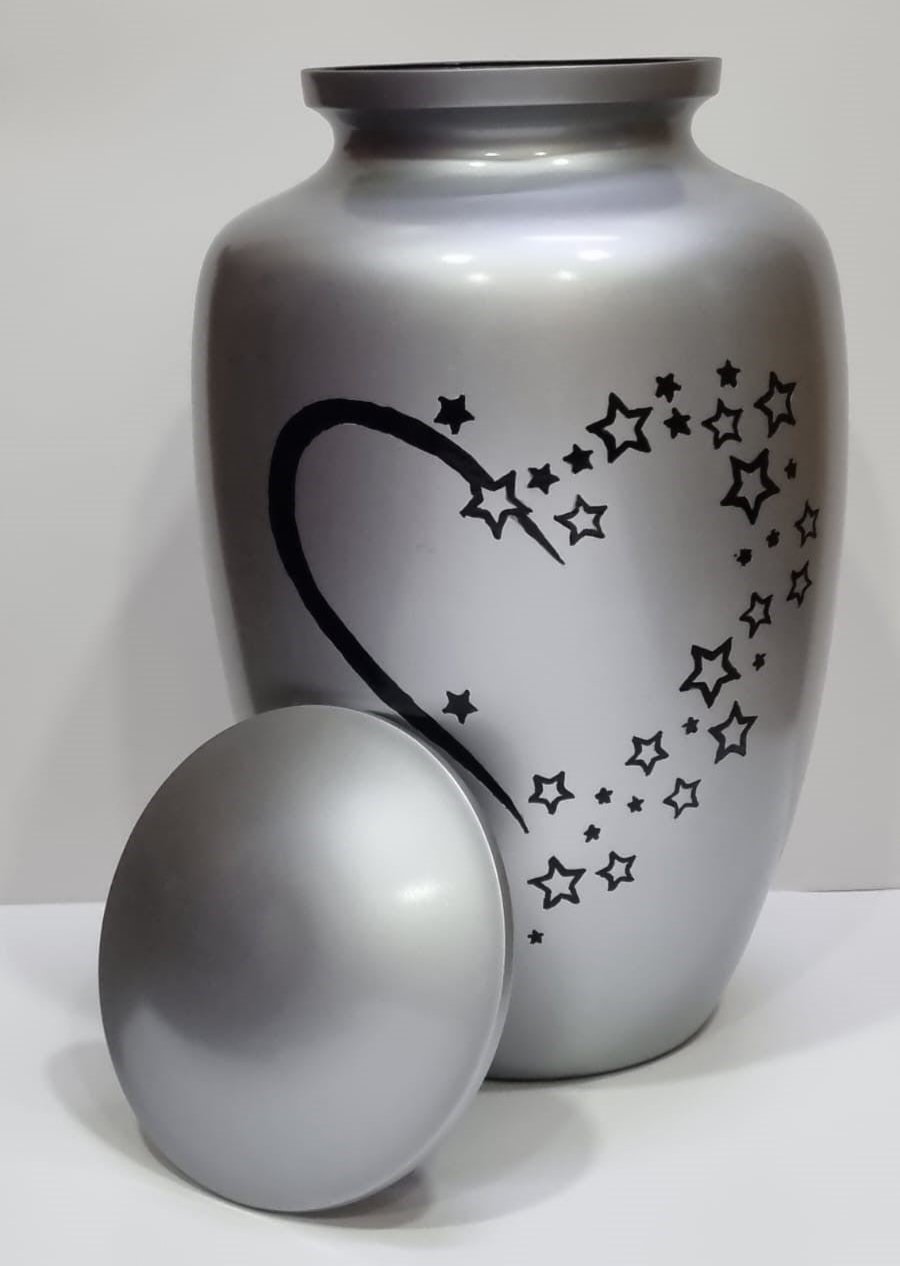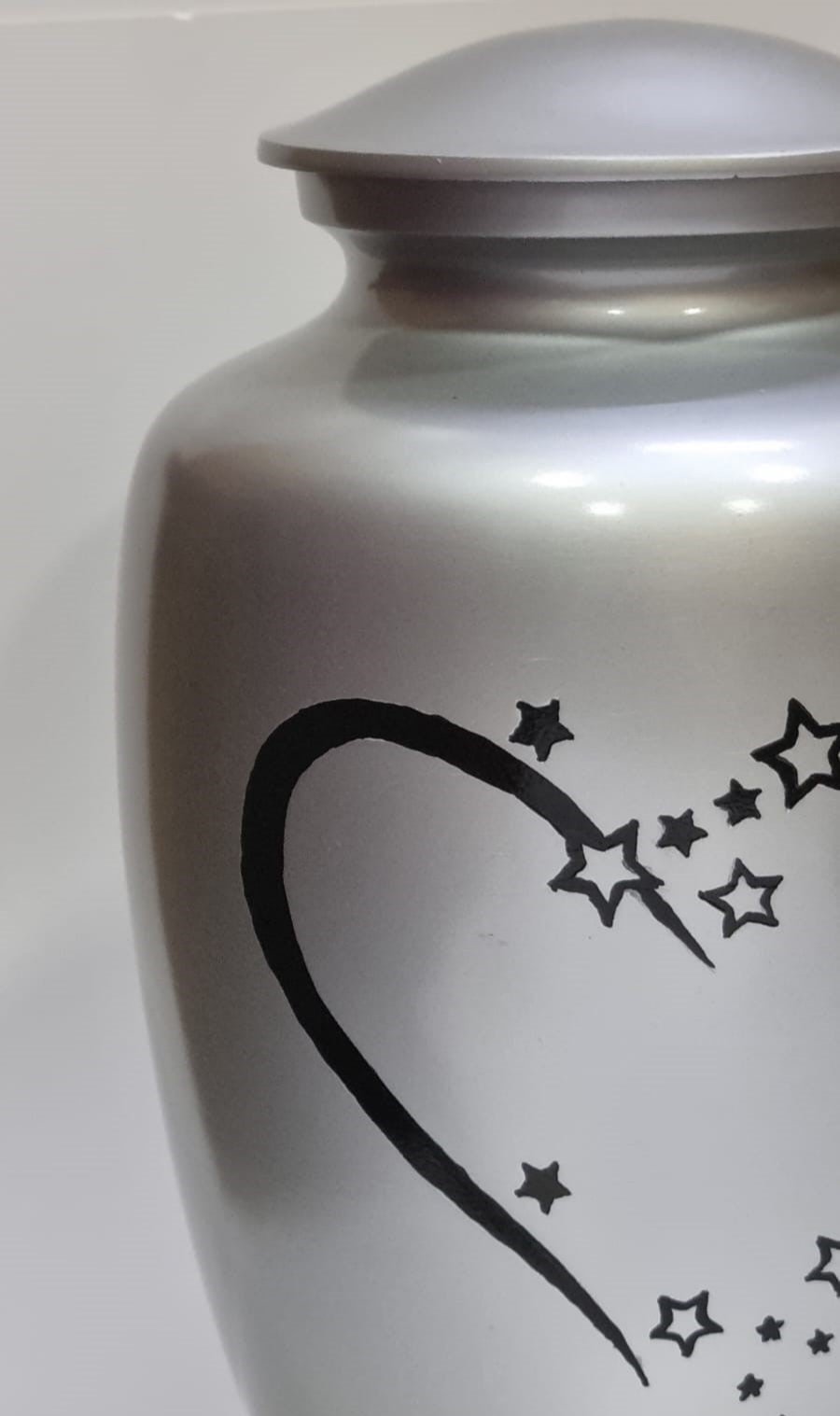 simply beautiful thank you
Thanks, Leonie! We're glad that you're pleased with the product.
Cremation urn
Was extremely happy with the cremation urn.. loved the heart engraving on it .. a lovely reminder that my mum had a big heart.. personally think the company should offer extra engraving .. at purchasers cost .. so that they can say something about their loved one .. I would definitely recommend the company to others ..
Thank you so much for your wonderful feedback, Patricia. We really appreciate it. We understand where you're coming from about engraving. While many of our designs are suitable for engraving, we don't offer an engraving service at this time because there is too much chance we won't quite get it right in terms of what the customer needs. Thanks again and we appreciate your kind understanding