Cremation Urn for Ashes
Carinoso Adult Ashes Urn
Regular price
$219.00 USD
Regular price
$277.00 USD
Sale price
$219.00 USD
Unit price
per
Sale
Sold out
A beautiful cremation urn with enough capacity to hold an adult's ashes remains
Losing a loved one is never easy. The grief can be overwhelming and seemingly unbearable at times. But, in the midst of all the pain, there is still hope. Hope that their memory will live on in our hearts and minds forever. And what better way to keep their memory alive than with a beautiful memorial like the Carinoso Adult Ashes Urn?

Made from high-quality brass, the Carinoso Adult Ashes Urn for ashes is an exquisitely crafted memorial that is part of our range of teardrop urns.
It features a carved-brass and polished coating and tear-drop design, making it a truly elegant memorial urn for your loved one.
high-quality brass urn for ashes
part of our tear-drop range of ashes urns
added weight and durability
affordably priced
With its simple yet sophisticated design, the Carinoso Adult Ashes Urn is sure to be a treasured memorial.
The base-opening threaded lid makes it easy to place their ashes inside, keeping them secure and safe.
Choose a design that is perfect for honouring your loved one. With a variety of choices available, you can find the perfect urn to reflect their unique personality and style.
Making the right size selection for a cremation urn is essential to ensure it dignifies and honors your loved one. Careful thought should be given when considering
how to choose the right size cremation urn
to ensure you have an appropriate sized vessel that comfortably contains their ashes.
Share
Size

2.5 Litre 24.5cm | 150 cu-in 9.5 in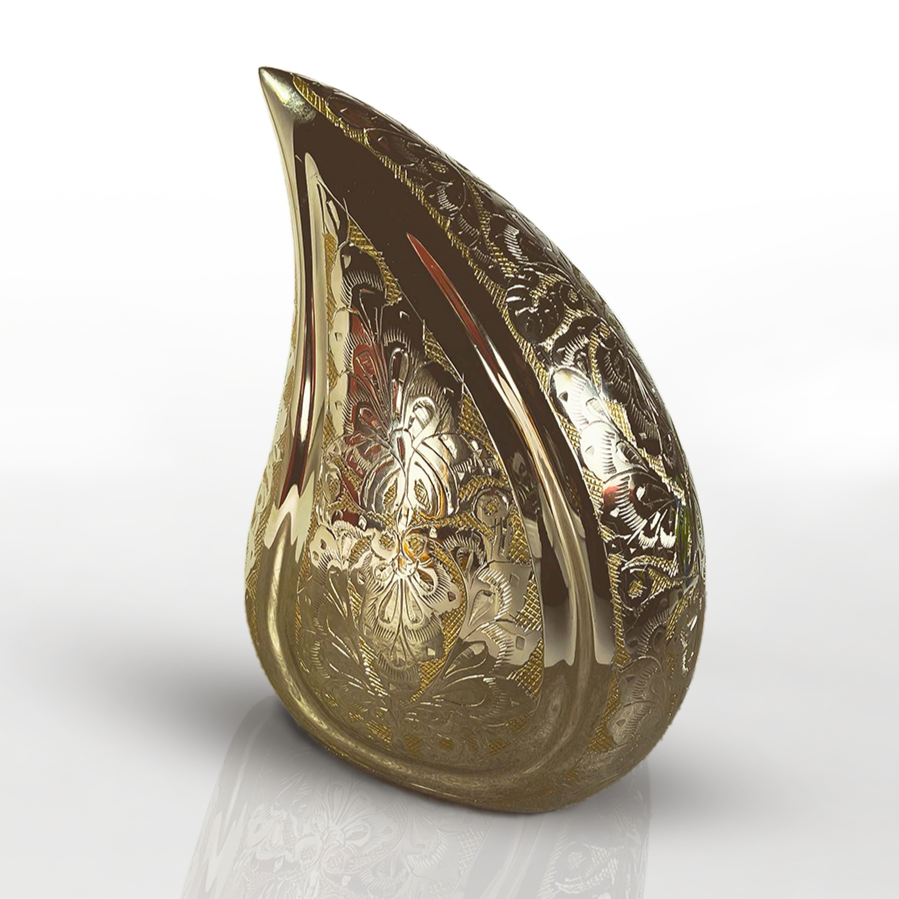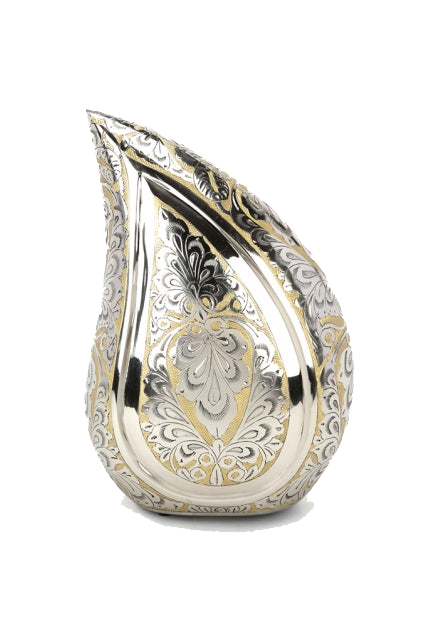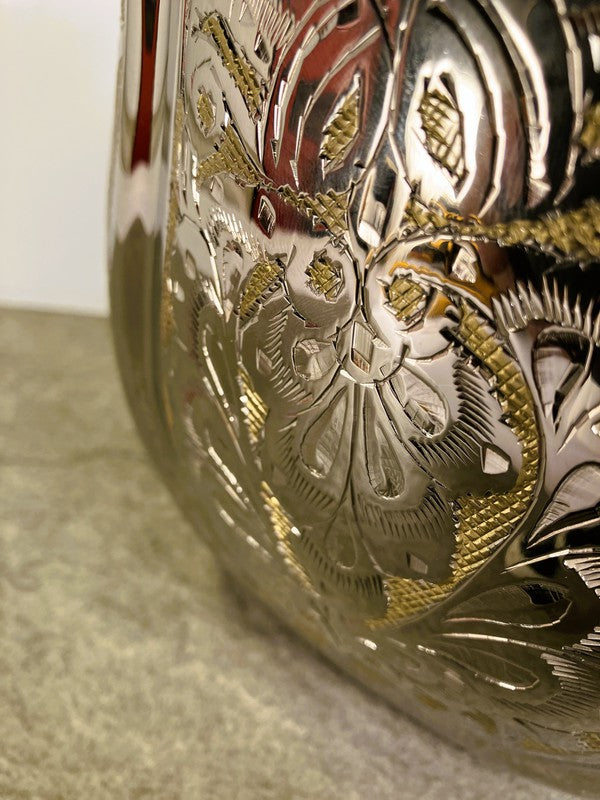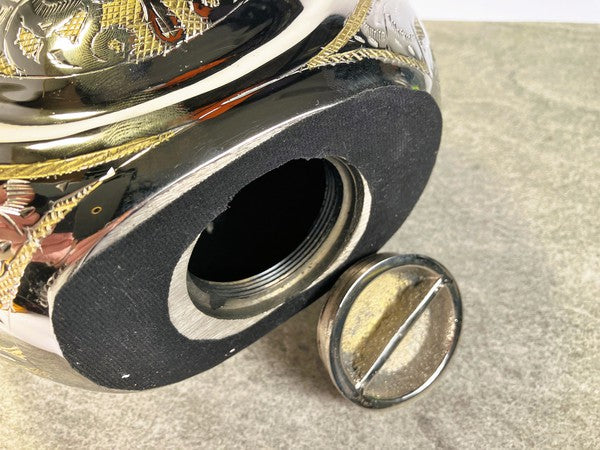 Beautiful craftsmanship
This is a beautiful piece of art. The urn felt solid and looked amazing. Only downside was it didn't "fit" all the ashes.
We're glad that you're pleased with the product, Bianca. Thank you!
Margaret Hattie
What ever you do ? Don't loose Jason from your business his assistance was invaluable 👌my mother was extremely pleased with your product and said that it dignified my father's ashes thanks again for all your assistance JASON I appreciate your efforts with my horrid situation with the public trustee (one hurtle at a time eh) happy new year to you and your company God bless you Charlie Hattie/white arrow 👃💖🌏
Thanks Charlie (White Arrow), it was a pleasure helping you out. We go there in the end!
A beautiful tribute
During a very difficult time this beautiful urn brought myself and my family some closure. The quality and design of the urn exceeded my expectations and I was so happy to receive such a stunning piece to hold my dad, his love and all our memories. I absolutely love it and highly recommend for service and quality.
What a beautiful review, thanks so much Surja. May your dad rest peacefully.
I am very satisfied with the purchase of this beautiful urn. It fits very easily into the home environment and is an attractive piece suitable for permanent display without looking out of place in the living room or bedroom. Was very impressed with the prompt delivery and condition of urn on arrival. I would readily recommend this urn and company to others.
That's a wonderful review, thanks Carol. We hope the urn brings you comfort and solace.