Cremation and Memorial Jewellery for Ashes
Bloesem Cremation Ashes Keepsake Pendant
Regular price
Sale price
$43.00 USD
Unit price
per
Sale
Sold out
Funky keepsake necklace ashes jewellery
Introducing the Bloesem Cremation Ashes Keepsake Pendant!
This gorgeous piece of cremation jewellery is perfect for keeping a loved one or pet's ashes close to your heart.
With four beautiful colour stone designs to choose from, you're sure to find the perfect match for your style.
The engraved paisley pattern and polished finish against a black background makes this necklace truly stunning. 
Stone colour:
Match the stone colour to their personality to create a lasting memory.
Whether you're looking for a special gift for someone grieving the loss of a loved one, or simply wanting to keep your own memories close, the Bloesem Cremation Ashes Keepsake Pendant is perfect.
Our cremation and memorial jewellery comes with a small funnel and scoop to assist in filling with the ashes.
Share
Size

45mmx14mm (1.8inx0.5in), Chain 50cm/20in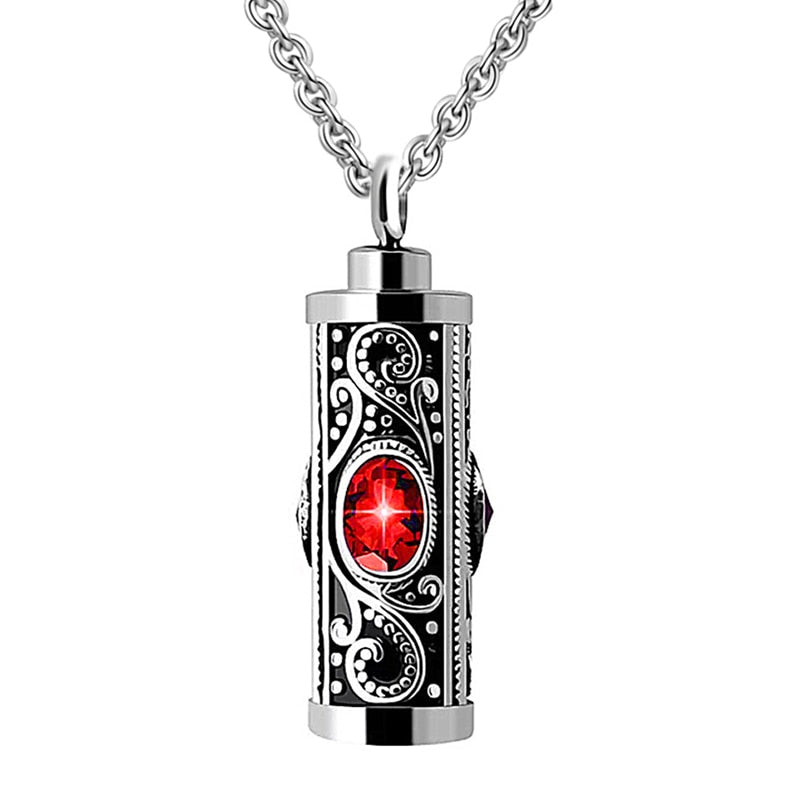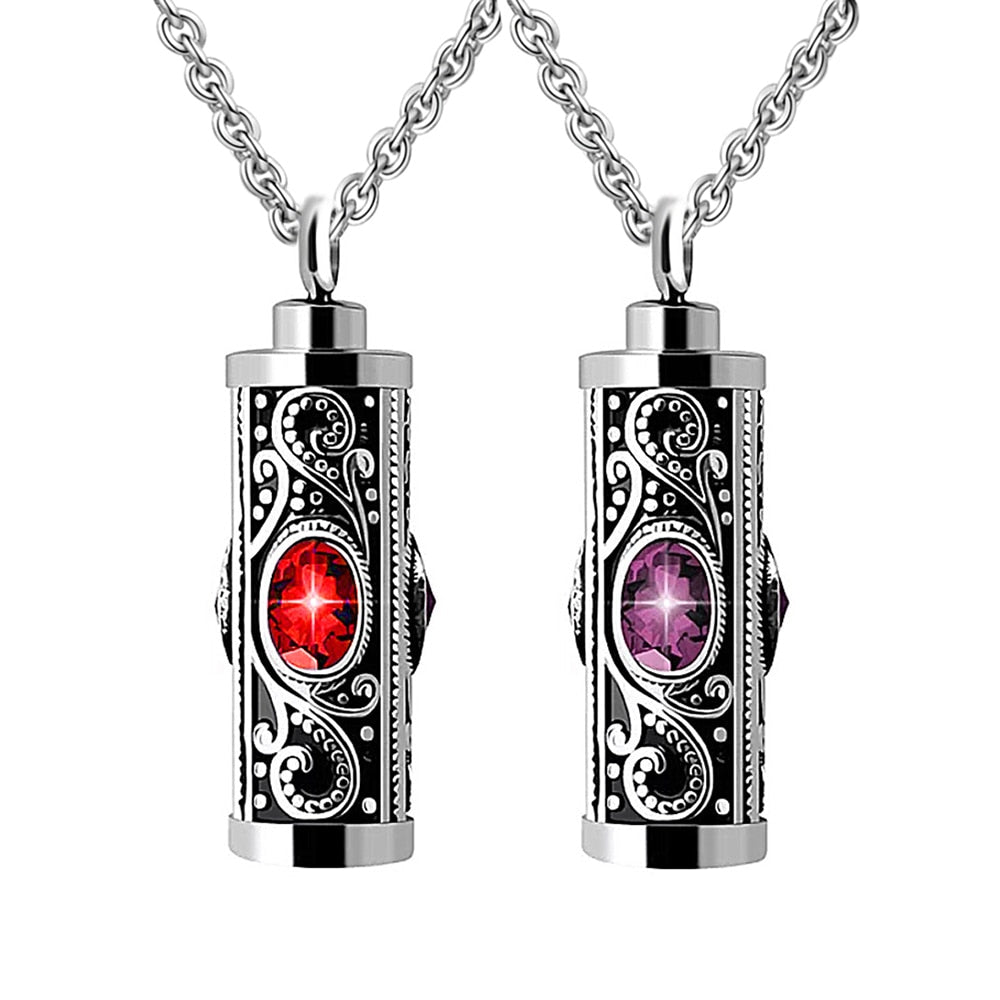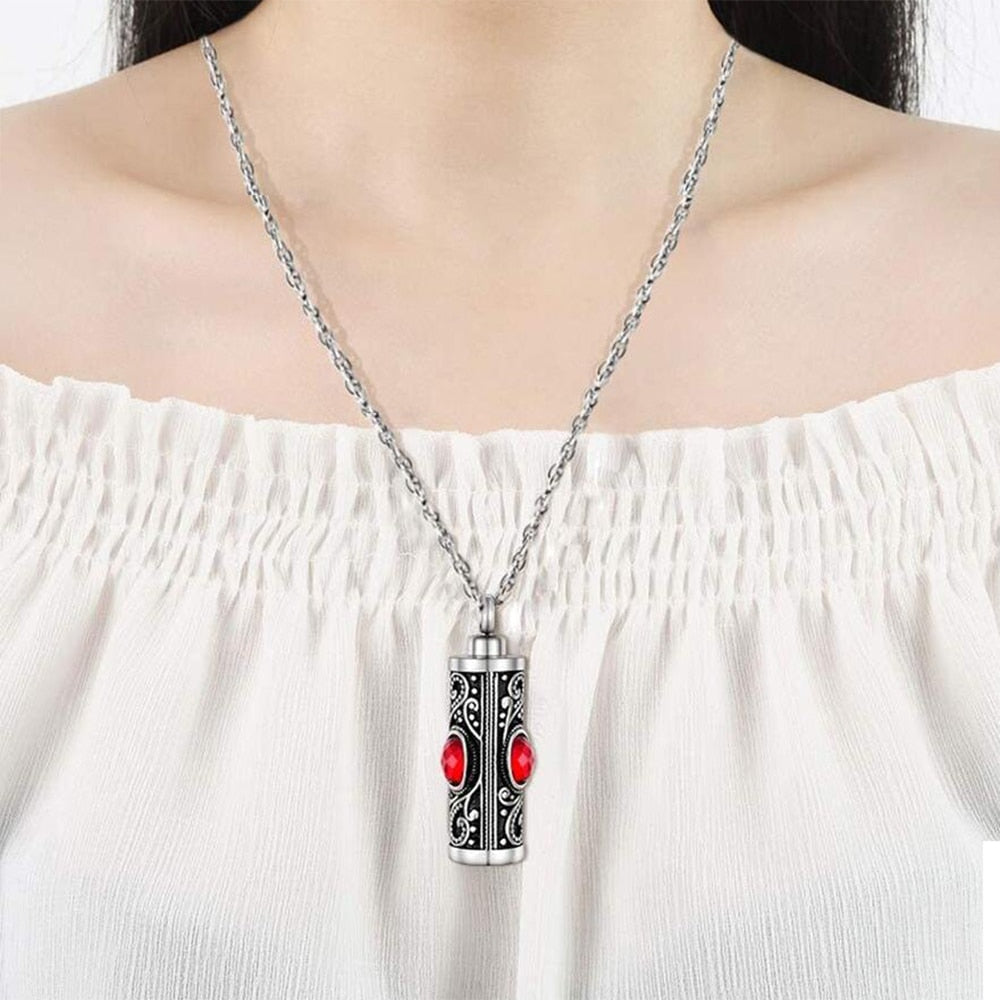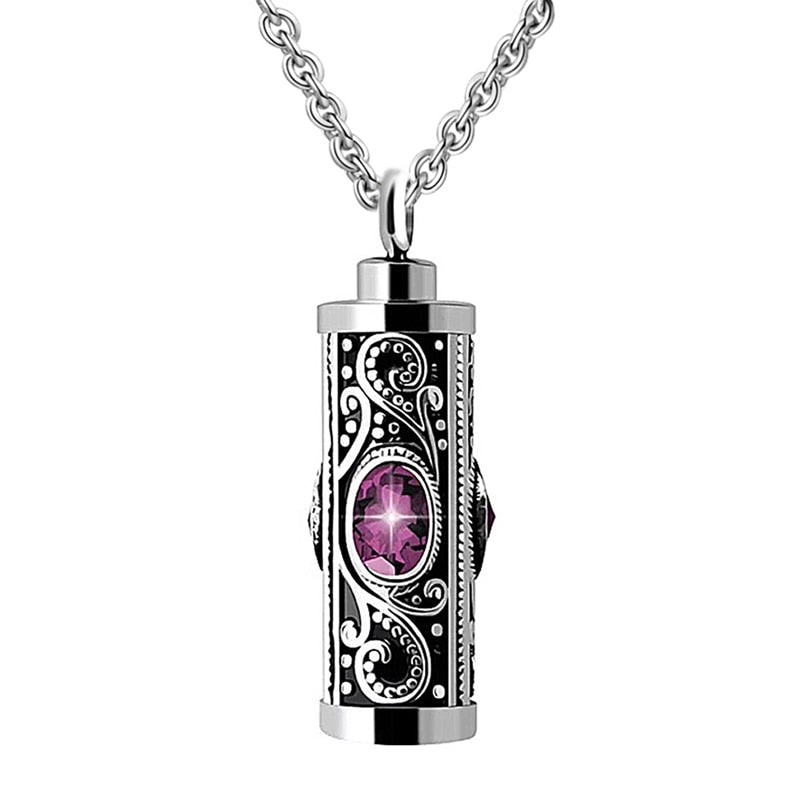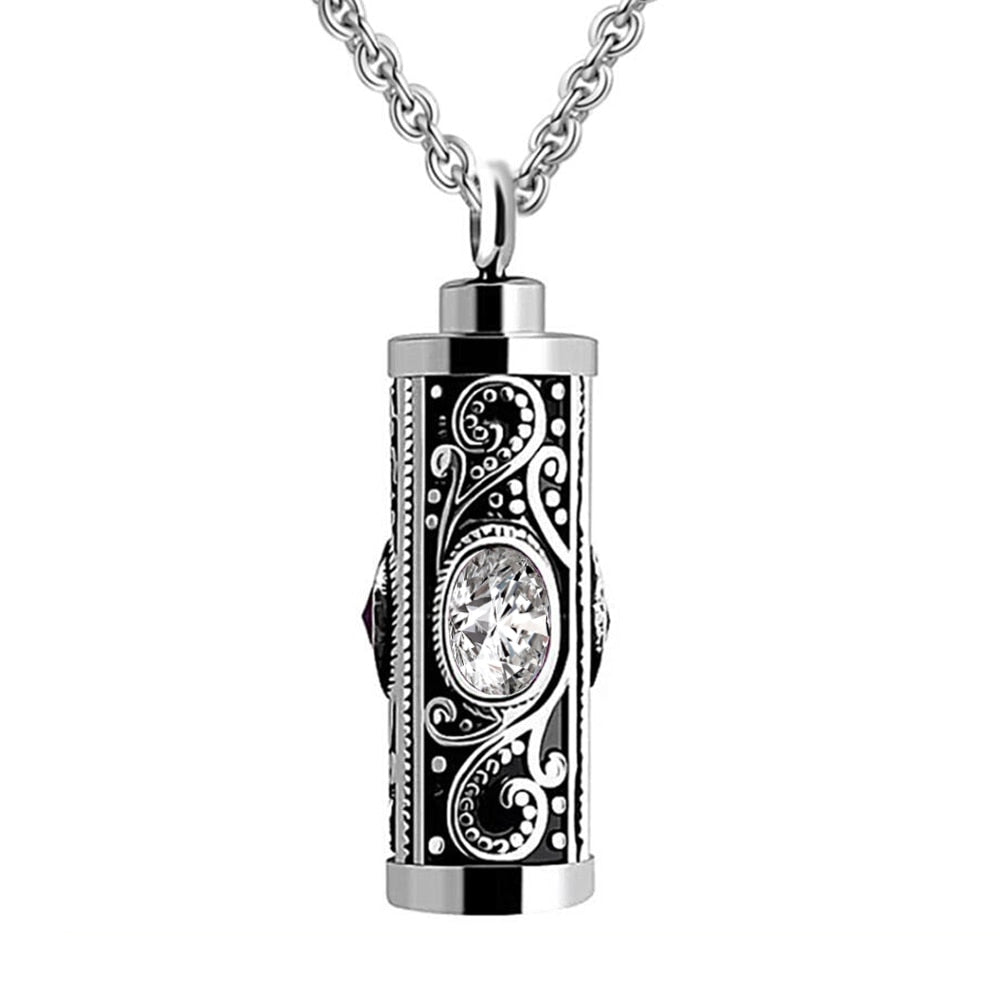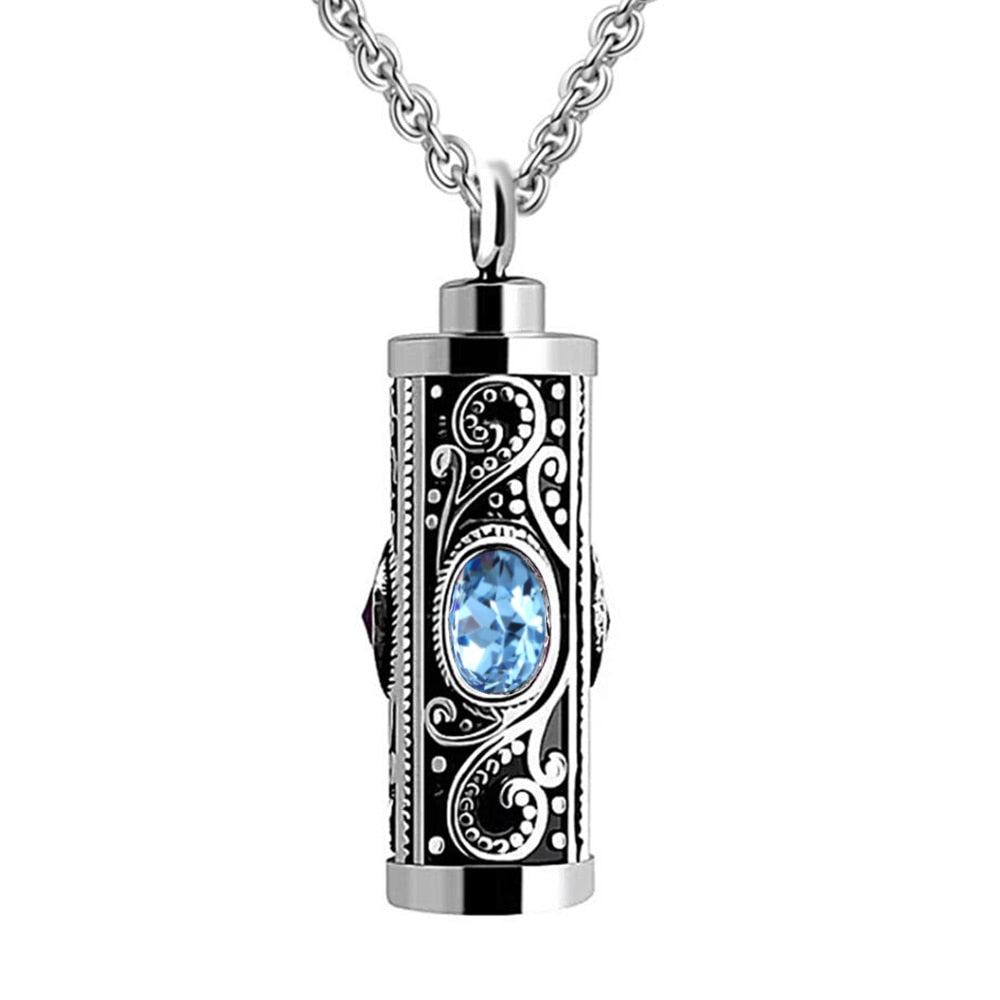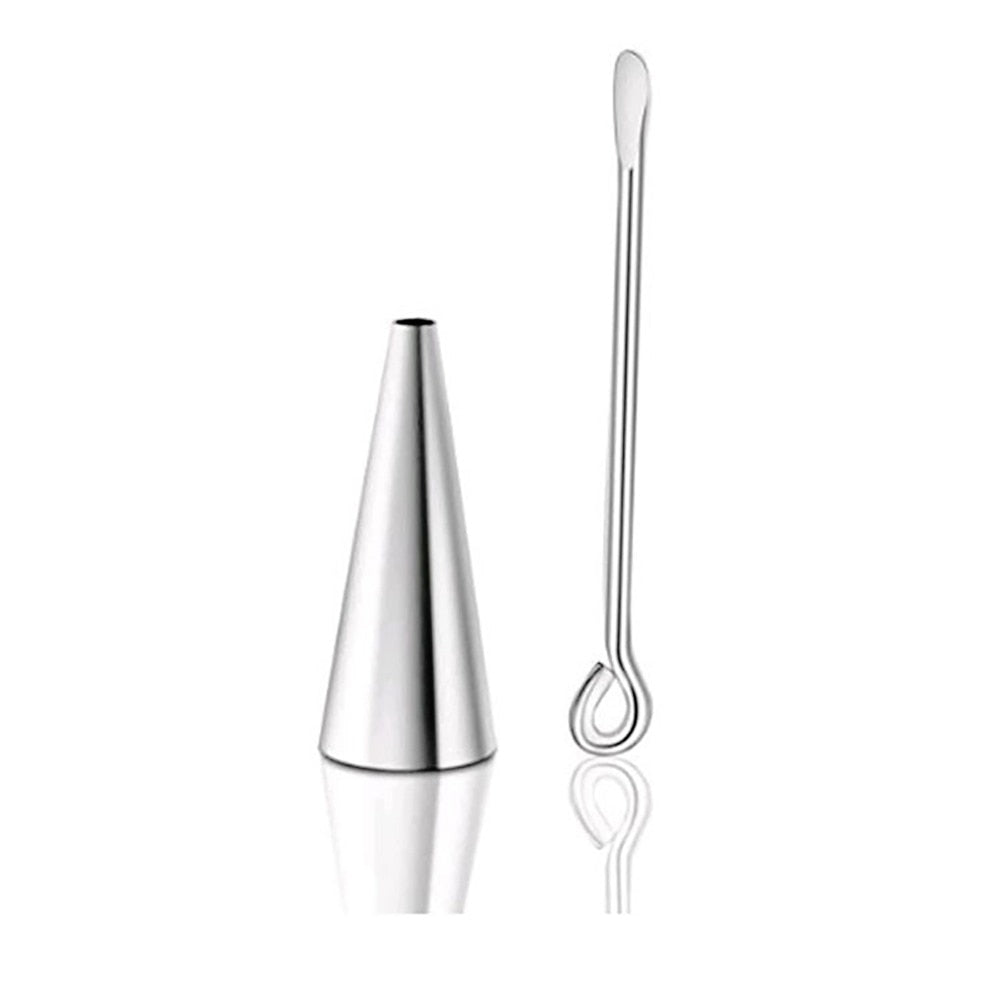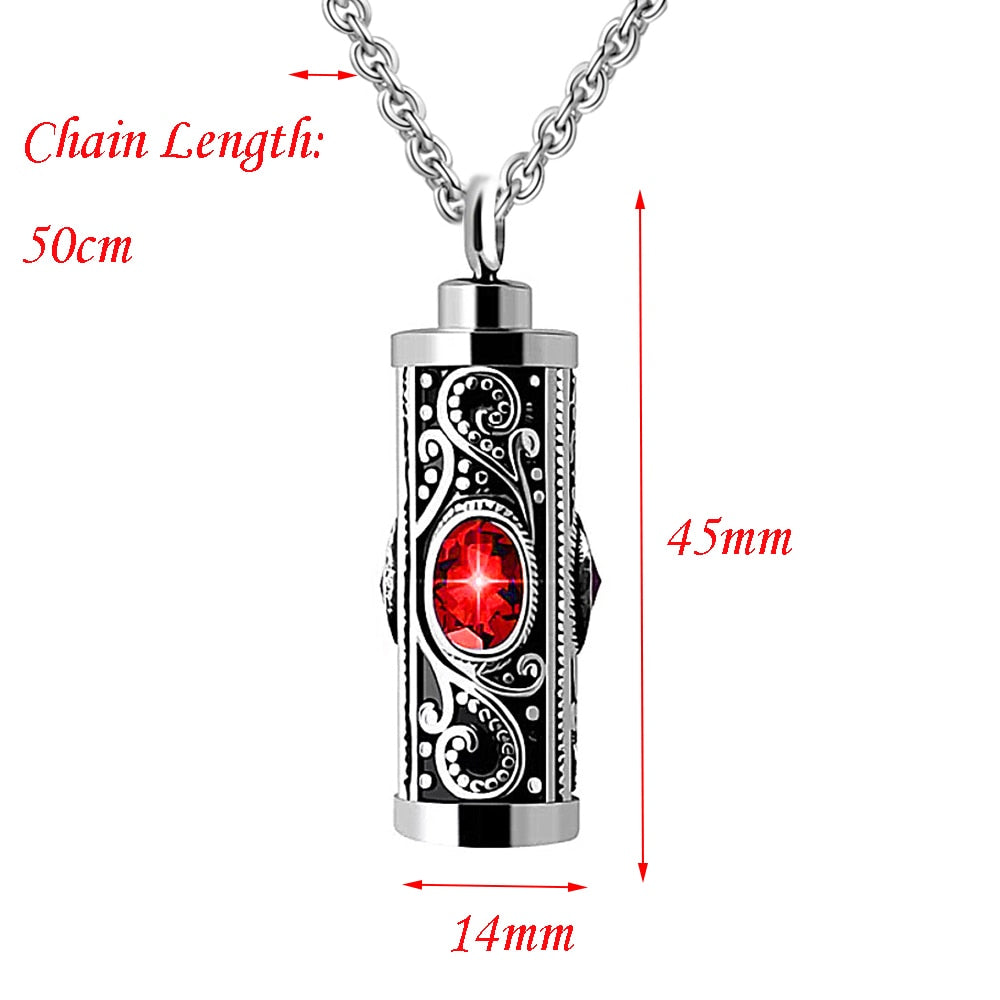 These Bloesem Cremation Ashes Keepsake Pendants are beautiful
I bought these for 2 of my adult children (amethyst purple colour) as a Memoir of the passing of their beloved feline - although the pendants are a little weighty, I changed the chain and put the pendant on leather like necklaces. The Pendants are so beautiful, not too glitzy for my lads. Delivery was in good timely fashion, they arrived shortly after I received the ashes. Definitely recommend this range and especially the thoughtful and efficient service of Jason at Cremation Urns. Thank you so much, and best wishes. Kind Regards from the Steffert Family of Marton, New Zealand.
We're truly touched by your heartfelt feedback. It means the world to us to know that the amethyst purple pendants served as a meaningful memoir for your children in remembrance of their beloved feline.
Your thoughtful recommendation warms our hearts, and we're delighted that we could provide you with efficient and compassionate service. Thank you for allowing us to be a part of honoring your cherished memories. Best wishes to you and your family!
Thanks! We're happy that you love the product, Becky.
Urn was suitable for my purpose being stainless steel. I intend to purchase another at a later time as a jewellery piece. Satisfied customer.
We're glad to you're pleased with the product, Rita. Thank you!
Perfection
The cremation urn necklace is everything I thought it would be and it means I can keep my dad close to my heart.
We''re glad that you're pleased with the product, Ann. Thank you.
Memories
I think the pendants i bought are really lovely. They will last for a very long time.
I treasure them all. The family certainly loves the ideal of having the pendants to carry every where the ashes is cared and loved.
Thank you
Noleen
Thank you so much for your feedback, Noleen. We're glad that you and your family love the product.